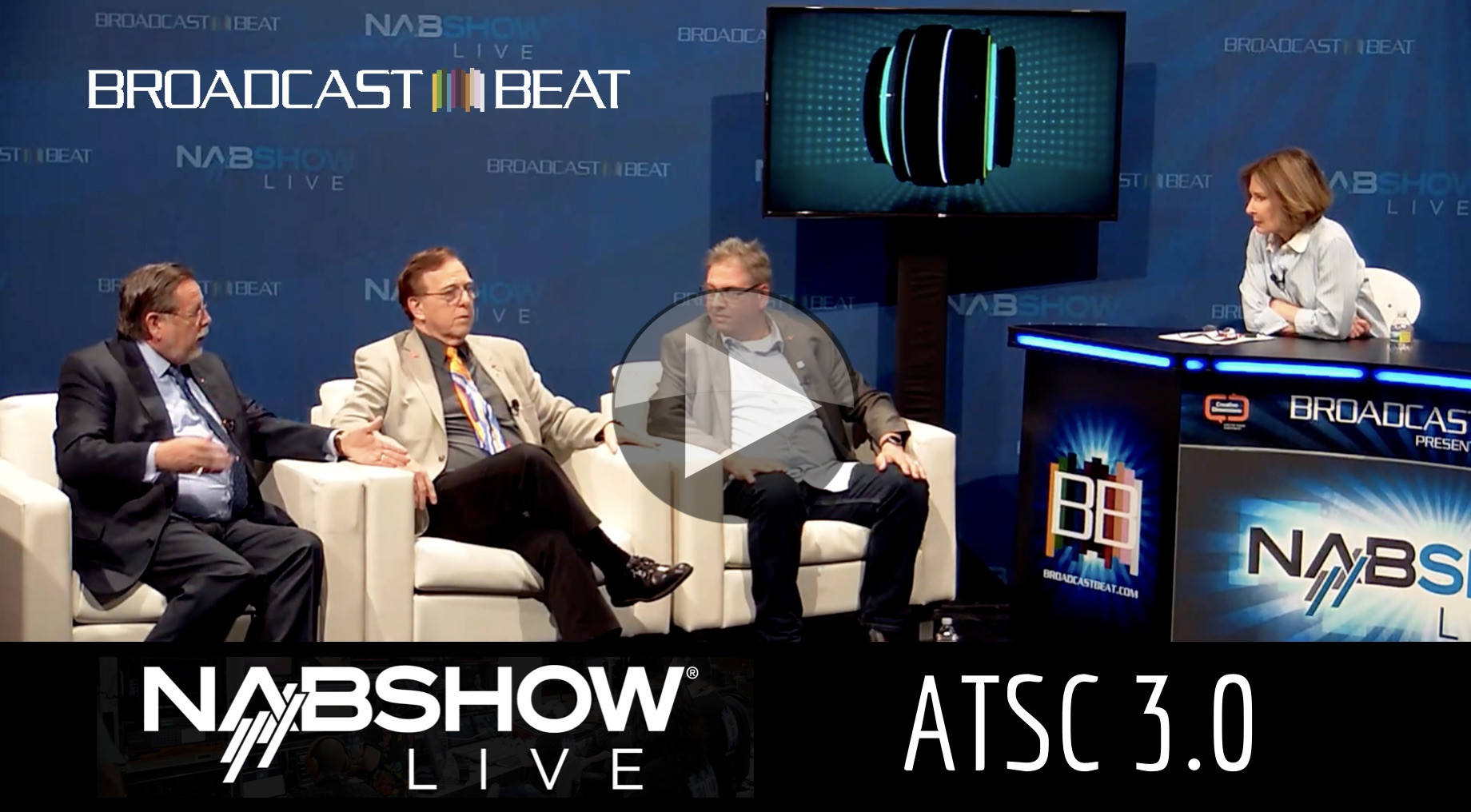 "OTT over the air" – ATSC 3.0 deployment has started in the US and has been deployed in Korea. Promising to bring interactivity and 'internet-style' services to broadcast TV, moreover allowing 'TV' to transition to mobile devices. To help understand what ATSC 3.0 enables, NABShow Live brings together Sinclair's Mark Aitken, Bill Hayes from Iowa Public Television and SMPTE's Thomas Bause Mason all of which are deeply involved in the development of ATSC 3.0.
The panelists dive in to what ATSC 1 was and how we get to 3.0, outlining the big things that have changed. One key thing is that broadcasters can now choose how robust the stream is, balanced against bandwidth. Not only that but multiple streams with different robustnesses are possible for the same channel. This allows ATSC 3.0 to be tailored to your market and support different business models.
ATSC 3.0, as Bill Hayes says was 'built to evolve' and to deal with new standards as they come along and was at pains to point out that all these advancements came without any extra spectrum allocations. Thomas outlined that not only is SMPTE on the board of ATSC, but the broadcast standards upstream of distribution now need to work and communicate with downstream. HDR, for instance, needs metadata and the movement of that is one of the standards SMPTE has formed. As Mark Aitken says 'the lines are blurring' with devices at the beginning of the end of the chain both being responsible for correct results on the TV.
The session ends by asking what the response has been from broadcasters. Are they embracing the standard? After all, they are not obliged to use ATSC 3.0.
Thomas say that interest has picked up and that large and small networks are now showing more interest with 50 broadcasters already having committed to it.
Watch now!
Speakers
Thomas Bause Mason
Director Standards Development,
SMPTE
Bill Hayes
Director of Engineering & Technology
Iowa Public Television
Mark Aitken
SVP of Advanced Technology,
Sinclair Broadcast Group
Linda Rosner
Managing Director,
Artisans PR