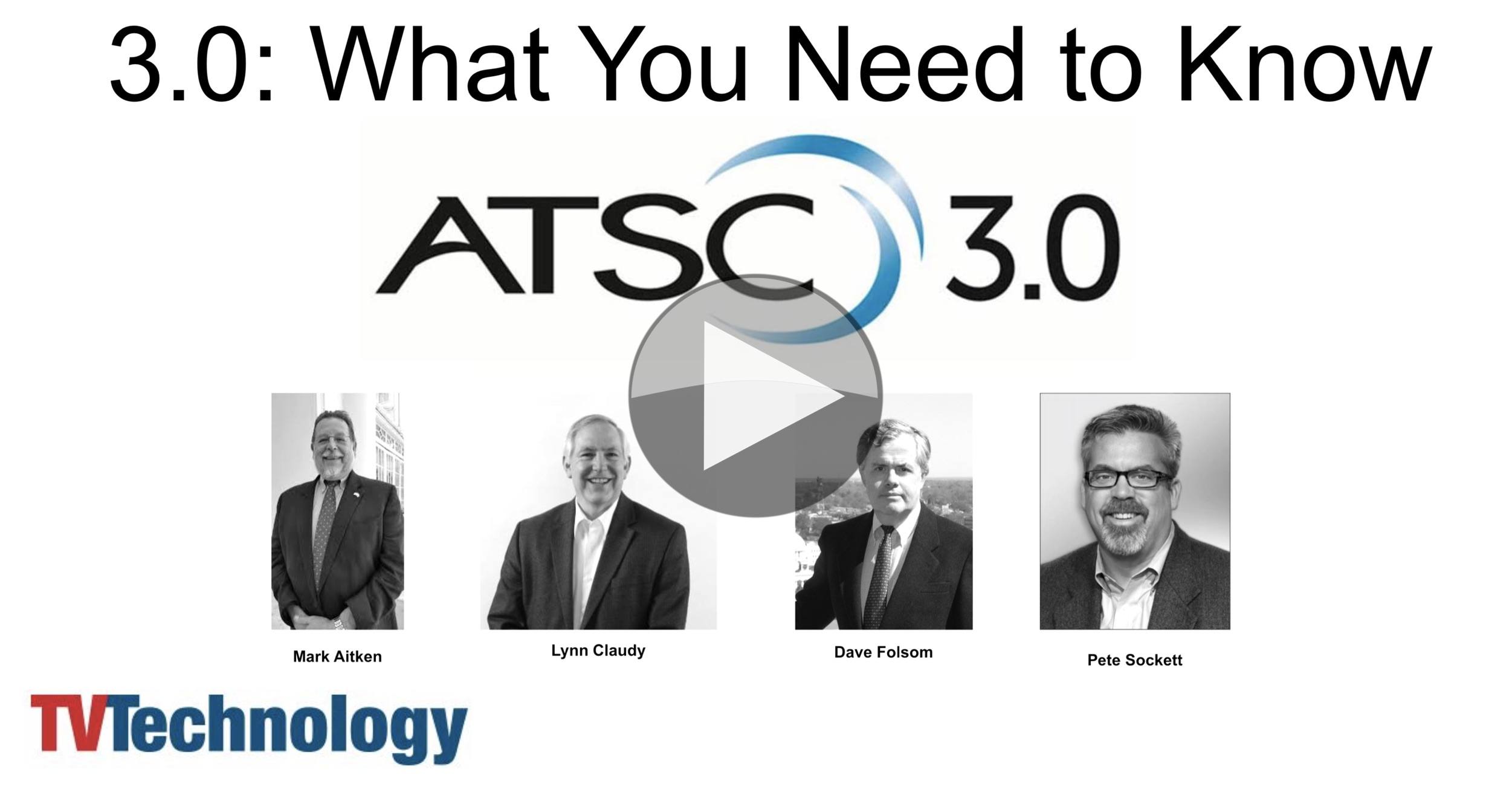 ATSC 3.0 is the next sea change in North American broadcasting, shared with South Korea, Mexico and other locations. Depending on your viewpoint, this could be as fundamental as the move to digital lockstep with the move to HD programming all those years ago. ATSC 3.0 takes terrestrial broadcasting in to the IP world enabling traditional broadcast to be mixed with internet-based video, entertainment and services as part of one, seamless, experience.
ATSC 3.0 is gaining traction in the US and some other countries as a way to deliver digital video within a single traditional VHF channel – and with the latest 3.0 version, this actually moves to broadcasting IP packets over the air.
Now ready for deployment, in the US ATSC 3.0 is now at a turning point. With a number of successful trials under its belt, it's now time for the real deployments to start. In this panel discussion as part from TV Technology looks at the groups of stations working together to deploy the standard.
The 'Transition Guide' document is one of the first topics as this video tackles. With minimum in technical detail, this document explains how ATSC 3.0 is intended to work in terms of spectrum, regulatory matters and its technical features and makeup. We then have a chance to see the 'NextGenTV' logo released in September for equipment which is confirmed compliant with ATSC 3.0.
ATSC 3.0 is a suite of standards and work is still ongoing. There are 27 standards completed or progress ranging from the basic system itself to captions to signalling. A lot of work is going in to replicating features of the current broadcast systems like full implementation of the early alert system (EAS) and similar elements.
It's well known that Phoenix Arizona is a test bed for ATSC and next we hear an update on the group of 12 stations which are participating in the adoption of the standard, sharing experiences and results with the industry. We see that they are carrying out trial broadcasts at the moment and will be moving into further testing, including with SFNs (Single Frequency Networks) come 2020. We then see an example timeframe showing an estimated 8-12 months needed to launch a market.
The video approaches the end by looking at case studies with WKAR and ARK multicasting, answering questions such as when will next-gen audio be available, the benefit of SFNs and how it would work with 5G and a look at deploying immersive audio.
Watch now!
Speakers
Pete Sockett
Director of Engineering & Operations,
WRAL-TV, Raleigh
Mark Aitken
Senior VP of Advanced Technology, Sinclair Broadcast Group
President of ONE Media 3.0
Dave Folsom
Consultant,
Pearl TV
Lynn Claudy
Chairman of the ATSC board
Senior VP, Technology at NAB
Tom Butts
Content Director,
TV Technology