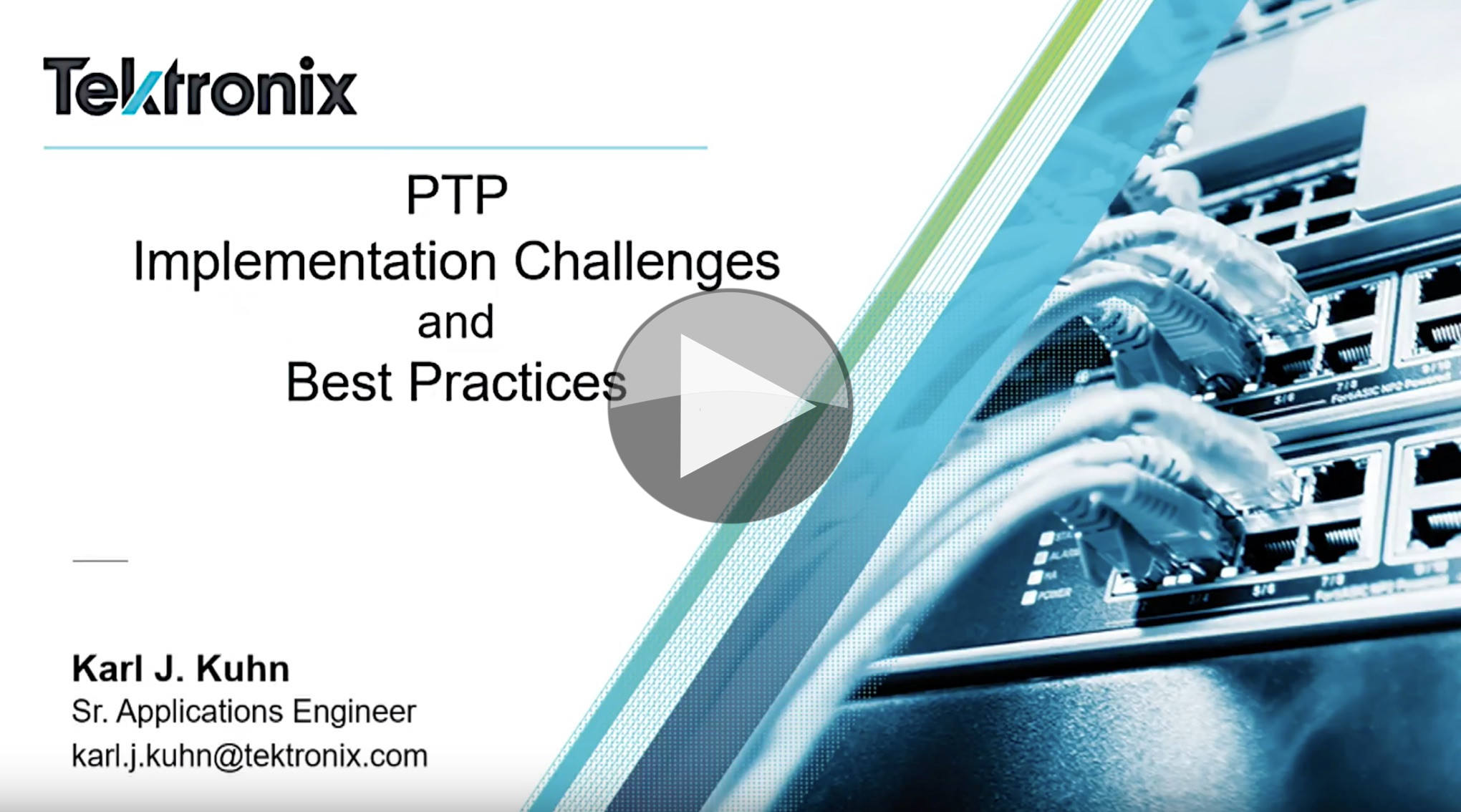 PTP is an underlying technology enabling the whole SMPTE 2110 uncompressed ecosystem to work. Using PTP, the Precision Time Protocol, the time a frame of video, audio etc. was captured is recorded and so when decoded can be synchronised with other media recorded around that same time. Though parts of 2110 can function without it, when it comes to bringing media together which need synchronisation, vision mixing for instance, PTP is the way to go.
PTP is actually a standard for time distribution which, like its forerunner NTP, was developed by the IEEE and is a cross-industry standard. Now on version IEEE-1588-2019, it defines not only how to send time onto a network, but also how a receiver can work out what the time actually is. Afterall, if you had a letter in the post telling you the time, you'd know that time – and date for that matter – was old. PTP defines a way of working out how long the letter took to arrive so that you can know the date and time based on the letter and you new-found knowledge of the delivery time.
Knowing the time of day is all very well, but to truly synchronise media, SMPTE ST 2059 is used to interpret PTP for professional media. Video and audio are made from repeating data structures. 2059 relates these repeating data structures back to a common time in the past so that at any time in the future, you can calculate the phase of the signal.
Karl Khun from Tektronix starts by laying out the problems to be solved, such as managing jitter and the precision needed. This leads in into a look at how timestamps are used to make a note of when, separately, video and audio were captured. The network needed to implement PTP, particularly for redundancy and the ability of GPS allowing buildings to be co-timed without being connected.
Troubleshooting PTP will be tricky for many, but learning the IT side of this is only part of the solution. Karl looks at some best practices and tips on faultfinding PPT errors which leads on to a discussion of PTP domains and profiles. An important aspect of PTP is that it is bi-directional. Not only that but it's much more than a distribution of a signal like the previous black and burst infrastructure. It is a system which needs to be managed and deserves to be monitored. Karl shows how graphs can help show the stability of the network and how RTP/CC errors can show network packet losses/corruptions.
Watch now!
Speakers
Karl J. Khun
Principal Solutions Architect
Telestream/Tekronix