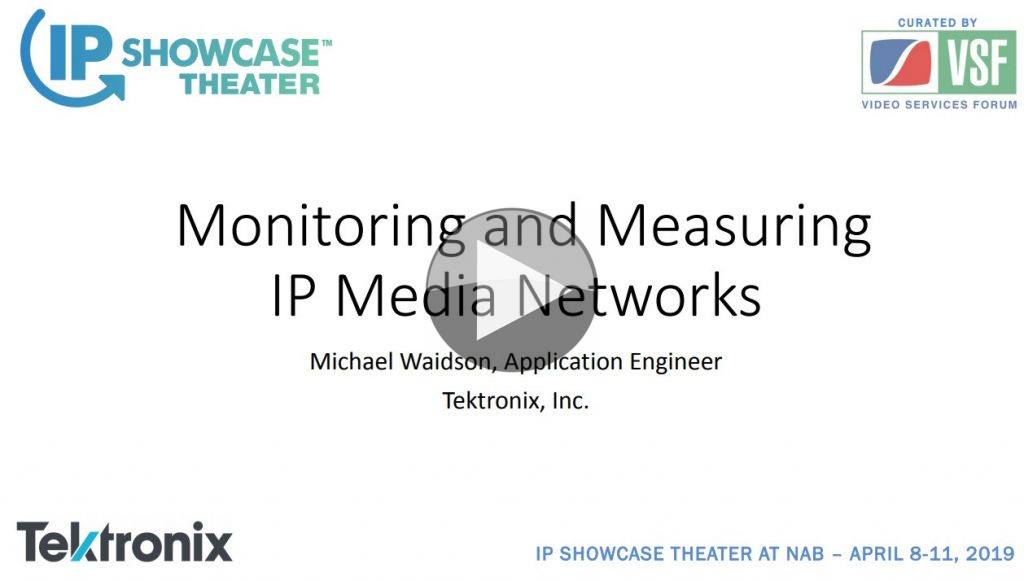 The transition from point-to-point SDI based infrastructure to IP essence flows requires a very different approach to fault-finding. Although new IP diagnostic tools are already available on the market, engineers need combined broadcast and IT knowledge to fully understand the flow of video, audio and data across the switching fabric – including packet jitter, latency, and buffer over/underflows causing dropped packets.
In this video Michael Waidson from Tektronix presents methodologies involved in monitoring IP media networks. The following topics are covered:
Strategies for choosing IP Address, Port Number and Payload Type for easier identification of the streams
Troubleshooting basics (fibres and SFPs types, checking switch ports)
PTP synchronisation
Checking syntax of decoded streams (Layer 5 RTP, Marker Bit, Payload Type, Sequence Number, Timestamp)
Packet transmission (multiple paths, out of order packets in receiver, jitter, PIT Histogram)
Timing (reference clock, RTP timestamps, checking PTP lock, PTP and RTP offset, transmission traffic shape models)
You can download the slides here.
Speaker
Michael Waidson
Application Engineer
Tektronix