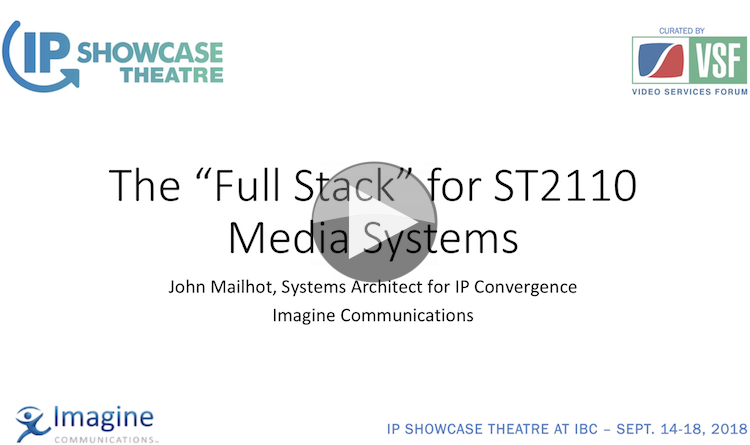 John Mailhot from Imagine Communications discusses what 'Full Stack' means for video over IP. The SMPTE 2110 suite of standards is mainly about the transport of essences – but how to you simply plug in some equipment and get going? You need standards which discover and register the new device, you need timing to synchronise devices. It's a whole ecosystem.
John walks us through the data flows (and workflows) necessary when you plug new 2110 kit in and we quickly discover there is more depth than we imagined.
John also discusses how DHCP can give you more than just IP addresses.
Covering IS-04, IS-05, PTP/SMPTE 2059, ST 2110 and IEE 802.1AB (LLDP). This is a very practical video. Why? Because understanding all this is key to diagnosis and troubleshooting.
Speaker
John Mailhot
CTO Networking & Infrastructure