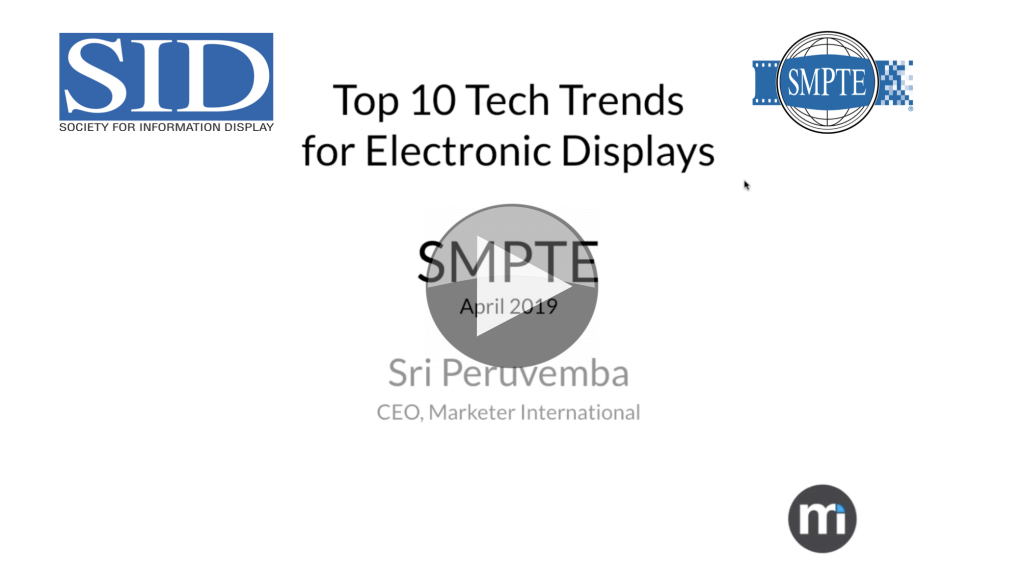 Display technology has always been deeply intertwined with broadcasting. After all, when John Logie Baird first demonstrated his working television, he had to invent both the camera and the display device, then known as at the televisor. He himself worked tirelessly on improving television and less than 20 years after his black and white debut was working on a colour television which used two CRT (Cathode Ray Tubes) to produce its picture culminating in the world's first demonstration of a colour TV in 1944 – incidentally discovering, demonstrating and patenting 3D TV on the way!
So it is today that the displays define what we can show to viewers. Is there any point in mastering a video to show at 10,000 NITs if there is no display that can show something so bright? Pushing all of Europe and the US's television programmes to 8K resolution is of limited benefit when 8K TVs are in limited supply and in few homes.
This talk looks at the state of the art of display technology seeing where it's being used and how. Digital Signage is covered and of course this is where the high brightness technology is developed, for signs outside, some of which could influence more conventional TVs on which we want to watch HDR (High Dynamic Range) video.
When OLED technology first came along it was quickly slated as a great option TVs and yet all these years later we see that its adoption in large panels is low. This shows the difficulty, sometimes, in dealing with the technical challenges of great technologies. We now see OLEDs in wearable devices and smaller screens. The number of the screens is quickly increasing as IoT devices, watches and other electronics start to adopt full screens instead of just flashing LEDs. This increase in manufacturing should lead to renewed investment in this field potentially allowing OLEDs to be incorporated in to full-sized, large TVs.
The talk finished with a look at the TV market covering quantum dots and what people really mean when they mention 'LED TVs'.
This webinar is from the Society for Information Display and is produced in partnership with SMPTE.
Speaker
Sri Peruvemba
CEO,
Marketer International