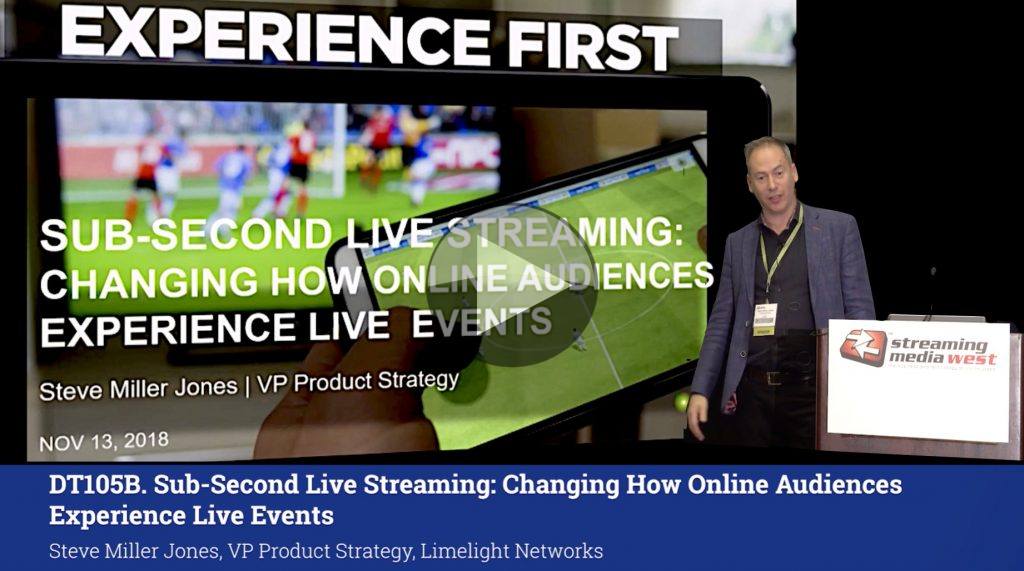 There are two main modern approaches to low-latency live streaming, one is CMAF which used fragmented MP4s to allow frame by frame delivery of chunks of data. Similar to HLS, this is becoming a common 'next step' for companies already using HLS. Keeping the chunk size down reduces latency, but it remains doubtful if sub-second streaming is practical in real world situations.
Steve Miller Jones from Limelight explains the WebRTC solution to this problem. Being a protocol which is streamed from the source to the destination, this is capable of sub-second latency, too, and seems a better fit. Limelight differentiate themselves on offering a scalable WebRTC streaming service with Adaptive Bitrate (ABR). ABR is traditionally not available with WebRTC and Steve Miller Jones uses this as an example of where Limelight is helping this technology achieve its true potential.
Comparing and contrasting Limelight's solution with HLS and CMAF, we can see the benefit of WebRTC and that it's equally capable of supporting features like encryption, Geoblocking and the like.
Ultimately, the importance of latency and the scalability you require may be the biggest factor in deciding which way to go with your sub-second live streaming.
Speakers
Steve Miller-Jones
VP Product Strategy,
Limelight Networks