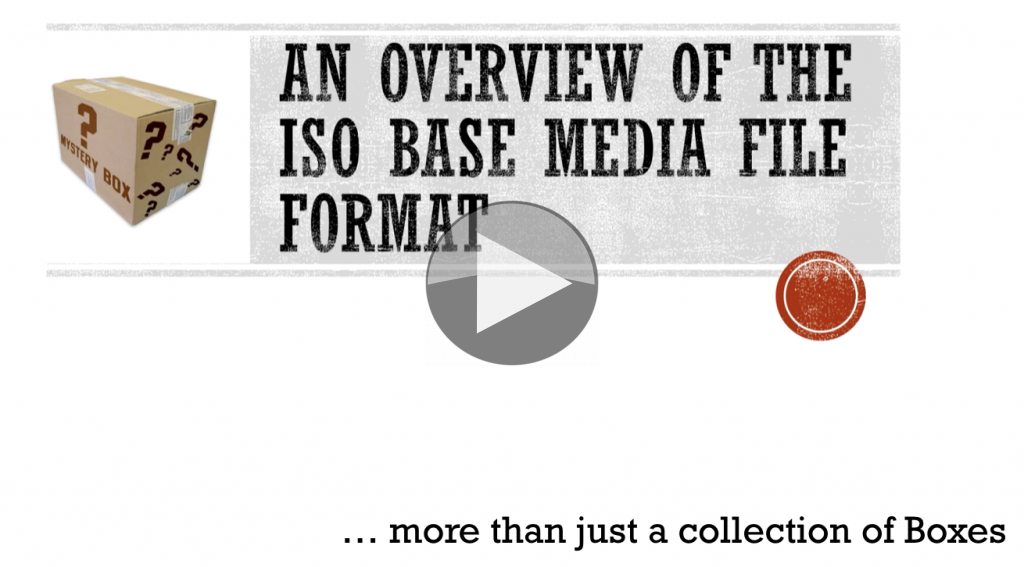 ISO BMFF a standardised MPEG media container developed from Apple's Quicktime and is the basis for cutting edge low-latency streaming as much as it is for tried and trusted mp4 video files. Here we look into why we have it, what it's used for and how it works.
ISO BMFF provides a structure to place around timed media streams whilst accommodating the metadata we need for professional workflows. Key to its continued utility is its extensible nature allowing additional abilities to be added as they are developed such as adding new codecs and metadata types.
ATSC 3.0's streaming mechanism MMT is based on ISO BMFF as well as the low-latency streaming format CMAF which shows that despite being over 18 years old, the ISO BMFF container is still highly relevant.
Thomas Stockhammer is the Director of Technical Standards at Qualcomm. He explains the container format in structure and origin before explaining why it's ideal for CMAF's low-latency streaming use case, finishing off with a look at immersive media in ISO BMFF.
Watch now!

Speaker
Thomas Stockhammer
Director Technical Standards,
Qualcomm