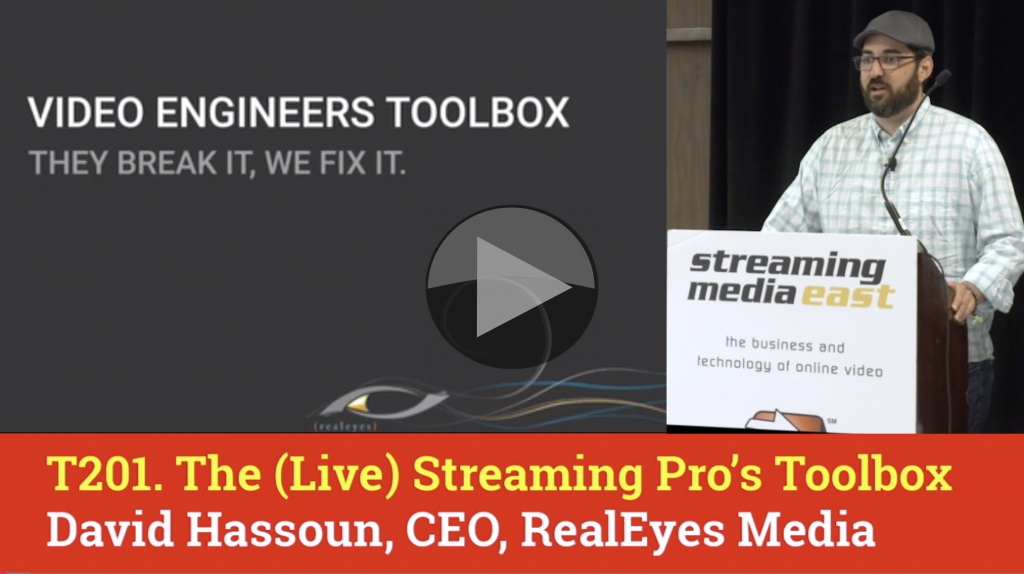 Everyone has a go-to program or three they use for problem solving. Here is a review of a whole swathe of diagnosis programs out there for live streaming.
There are known favourites like Wireshark, FFPlay and MediaInfo, free applications such as Eyevinn Technology's Segment Analyser and the open source YUView. And this also covers paid programs like Elecard's Stream Analyser and Telestream Switch.
This talk by David Hassoun CEO of RealEyes media is well worth a look because there is bound to be something there you didn't know about – and who knows how useful that will be to you!
Speakers
David Hassoun
CEO, RealEyes Media