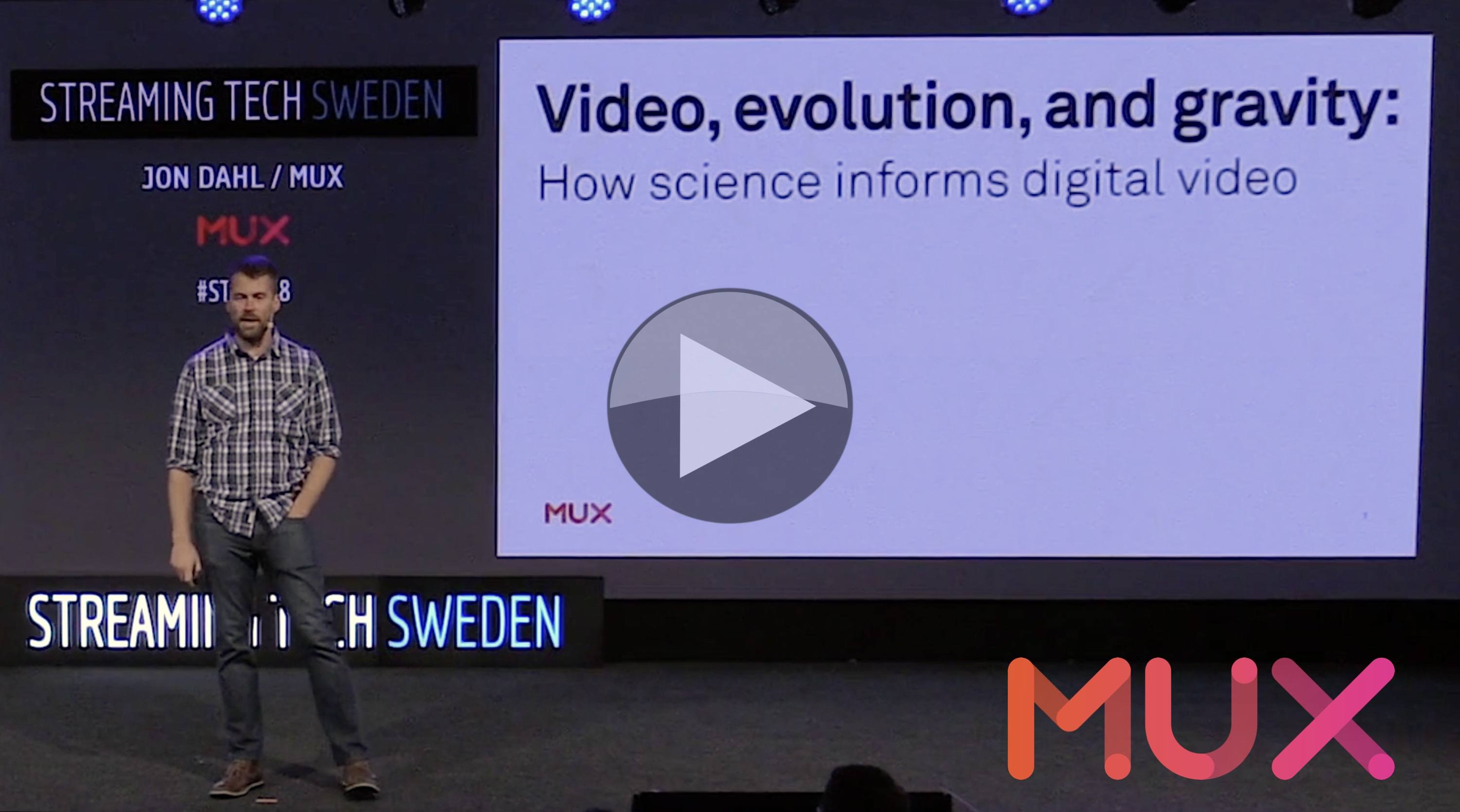 How can we make video more appealing to humans? We've evolved to live a certain way and this has defined – and will continue to define – our video technologies. MUX founder Jon Dahl talks to us here about the ways in which human physiology drives viewing habits.
Vertical vs. horizontal video, angular resolution and how the typical viewing distances of computers, TVs and other devices affects what resolution we can perceive are all discussed. Jon moves on to frequencies both of audio and video where frame rates and flicker are important and where physics comes into play alongside biology.
Even for the experienced, this talk is bound to bring something new and is a great tour of the fundamentals of the visual perception that our industry relies on and strives to please day in, day out.
Watch now!
Free registration required
This talk was given at Streaming Tech Sweden which is an annual conference from Eyvinn Technology. Streamed on their own video platform, talks are initially available exclusively to all conference attendees, but are released free-to-view during the subsequent year. Free registration is required to watch the videos.
Speaker
John Dahl
Founder,
MUX