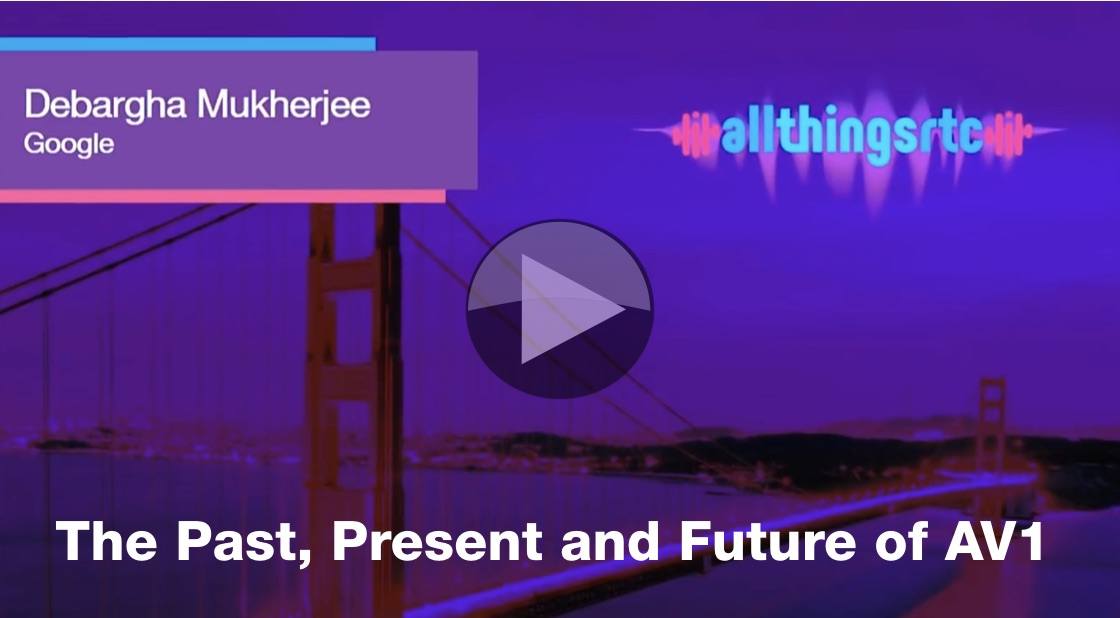 AV1 has strong backing from tech giants but is still seldom seen in the wild. Find out what the plans are for the future with Google's Debargha Mukherjee.
Debargha's intent in this talk is simple: to frame a description of what AV1 can do and is doing today in terms of the history of the codec and looking forward to the future and a potential AV2.
The talk starts by demonstrating the need for better video codecs not least of which is the statistic that by 2021, 81% of the internet's traffic is expected to be video. But on top of that, there is a frustration with the slow decade-long refresh process which is traditional for video codecs. In order to match the new internet landscape with fast-evolving services, it seemed appropriate to have a codec which, not only delivered better encoding but also saw a quicker five-year refresh cycle.
As a comparison to the royalty-free AV1, Debargha then looks at VP9 it is deployed. Furthermore, VP10 who's development was stopped and diverted into the AV1 effort which is then the topic for the next part of the talk; the Alliance for Open Media, the standardisation process and then a look at some of the encoding tools available to archive the stated aims.
To round off the description of what's presently happening with AV1 trials of VP9, HEVC and AV1 are shown demonstrating AV1s ability to improve compression for a certain quality. Bitmovin and Facebook's tests are also highlighted along with speed tests.
Looking, now, to the future, the talk finishes by explaining the future roadmap for hardware decoding and other expected milestones in the coming years plus the software work such as SVT-AV1 and DAV1D for optimised encoding and decoding. With the promised five-year cycle, we need to look forward now to AV2 and Debargha discusses what it might be and what it would need to achieve.
Watch now!
Speaker
Debargha Mukherjee
Principal Software Engineer,
Google