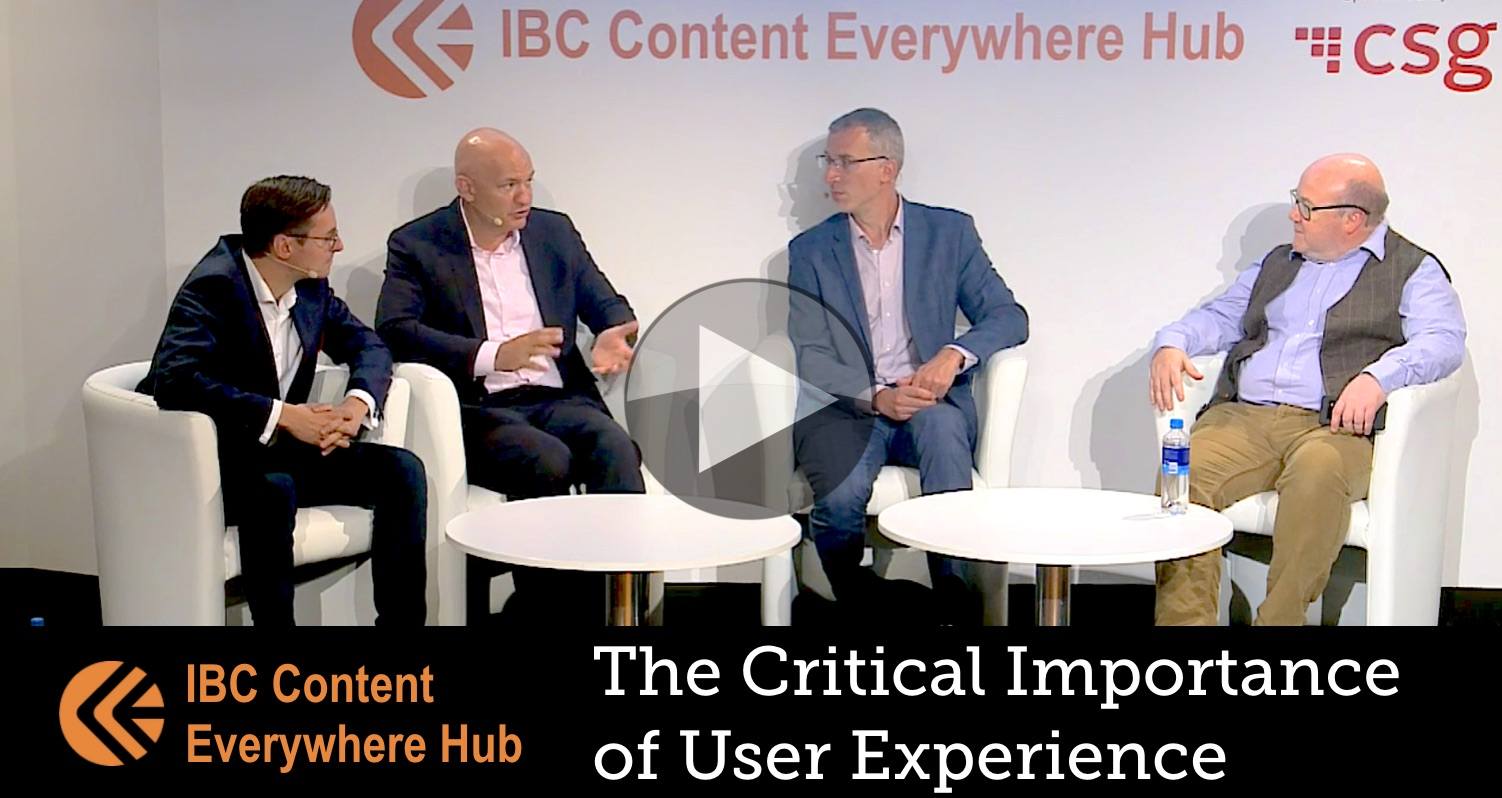 Using the TV used to be very simple, but in recent years the different interfaces we have to viewing content and types of interface have proliferated. So how can we keep these interfaces simple and effective?
This panel from the IBC's Content Everywhere Hub, hosted by Ian Nock, Chair of IET Media introduces the panel which looks at how to make video 'just work' and share their experiences.
Gerald Zankl, from Bitmovin makes the point that in this transitioning market, there is still space for linear news channels even in the midst of our video-on-demand-based market.
"It becomes a one-to-one conversation" agrees Renato Bonomini from ContentWise as he explains that there's a lot of value in having a service you can turn on and rely on it to give you content you want through personalisation. "Search is the failure of recommendations", Renato concludes.
Social media is another good example of why recommendation engines are important, explains Gerald. With so much information coming in, it's not practical and would be boring to simply go through them arbitrarily. Similarly, video services with hundreds of thousands of assets also require a system to manage which content to surface.
Simone Leadlay from You.i TV points out "Customers willingness to pay for 250 services is zero." meaning people find value in one or two services and are very willing to move to another app if their experience isn't good enough.
The panel discusses the relevance of weekly episode releases in 2019 and then moves to bringing multiple companies together to form one service.
Bitmovin's Gerald discusses giving feedback to the user if, for example, you can detect there are issues with the platform/local wifi etc. Giving them actionable feedback allows them to improve their experience, either directly or by pressuring their providers.
Simon, explains that the role of all of the companies on the panel is to fight against the challenges, fragmentation of the market (CDNs, codecs) for instance, so that no one notices they've done their job.
This panel concludes with a discussion on (actionable) analytics.
Speakers
Gerald Zankl
Global Head of Inside Sales,
Bitmovin
Renato Bonomini
VP Global PreSales,
ContentWise
Simon Leadlay
VP, Product Market Development
You.i TV
Ian Nock
Chair, IET Media
Chair, Ultra HD Forum