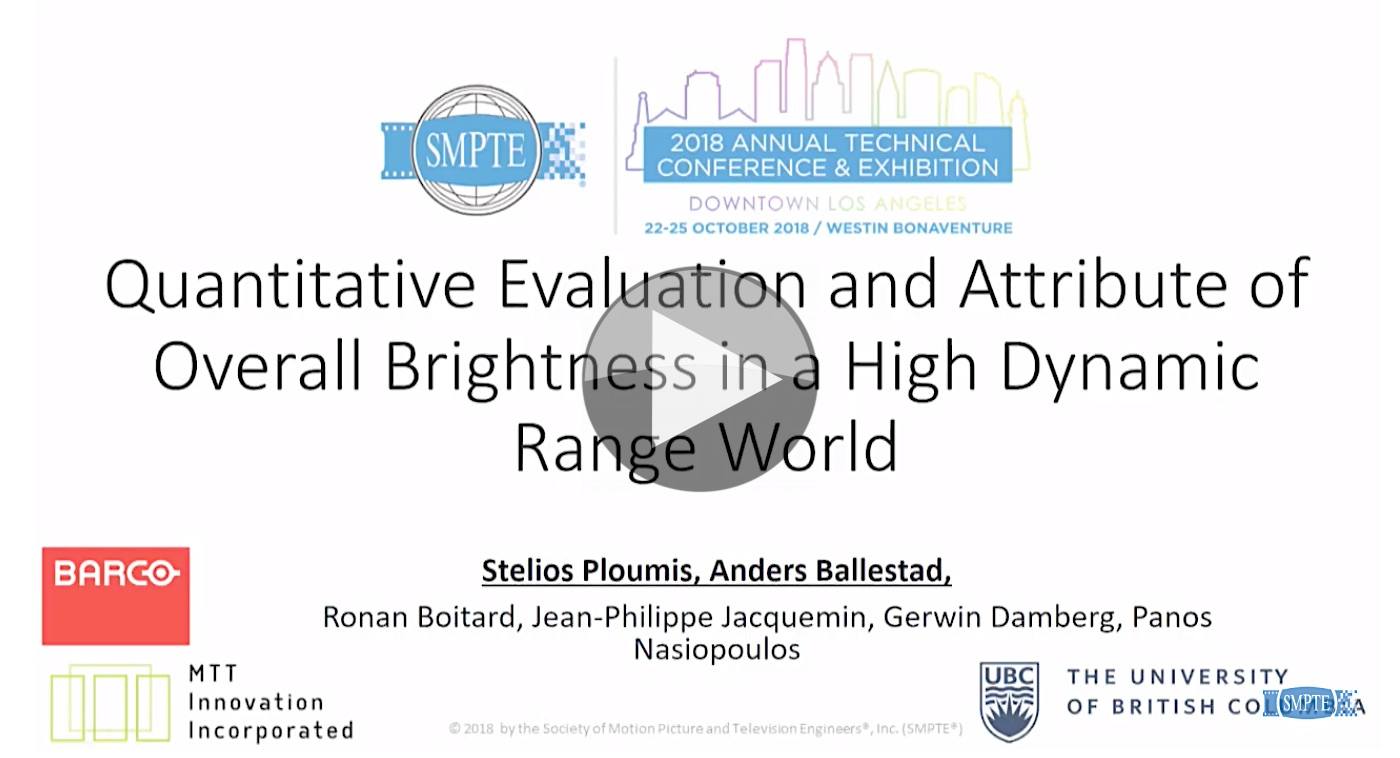 HDR has long being heralded as a highly compelling and effective technology as high dynamic range can improve video of any resolution and much better mimics the natural world. HDR continues its relatively slow growth into real-world use, but continues to show progress.
HDR is so compelling because it can feed our senses more light and it's no secret that TV shops know we like nice, bright pictures on our TV sets. But the reality of production in HDR is that you have to contend with human eyes which have a great ability to see dark and bright images – but not at the same time. The total ability of the eye to simultaneously distinguish brightness is about 12 stops, which is only two thirds of its non-simultaneous total range.


The fact that our eyes constantly adapt and, let's face it, interpret what they see, makes understanding brightness in videos tricky. There are dependencies on overall brightness of a picture at any one moment, the previous recent brightness, the brightness of local adjacent parts of the image, the ambient background and much more to consider.
Selios Ploumis steps into this world of varying brightness to creat a ways of quantitatively evaluating brightness for HDR. The starting place is the Average Picture Level (APL) which is what the SDR world uses to indicate brightness. With the greater dynamic range in HDR and the way this is implemented, it's not clear that APL is up to the job.
Stelios explains his work in analysing APL in SDR and HDR and shows the times that simply taking the average of a picture can trick you into seeing two images as practically the same, whereas the brain clearly sees one as more 'bright' than the other. On the same track, he also explains ways in which we can work to differentiate signals better, for instance taking in to account the spread of the brightness values as opposed to APL's normalised average of all pixels' values.
The talk wraps up with a description of how the testing was carried out and a summary of the proposals to improve the quantitive analysis of HDR video.
Watch now!
Speakers
Stelios Ploumis
PhD Research Candidate
MTT Innovation Inc.