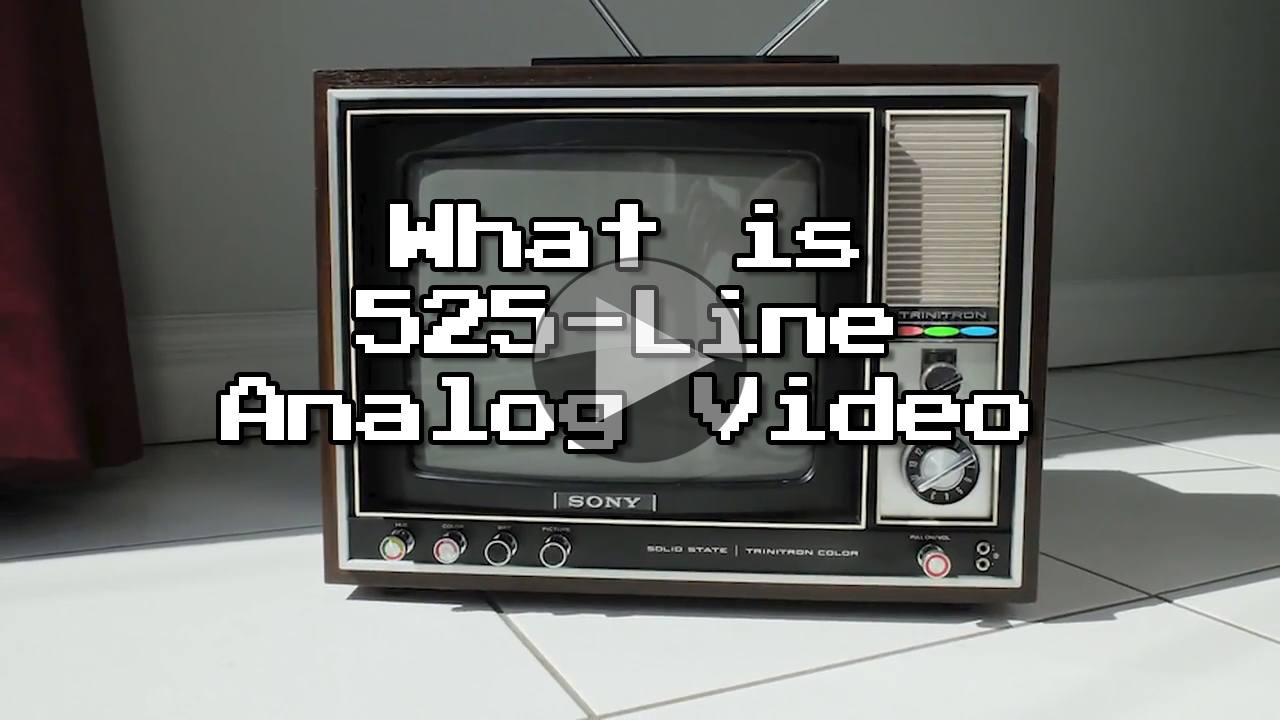 With an enjoyable retro feel, this accessible video on understanding how analogue video works is useful for those who have to work with SDI rasters, interlaced video, black and burst, subtitles and more. It'll remind those of us who once knew, a few things since forgotten and is an enjoyable primer on the topic for anyone coming in fresh.
Displaced Gamers is a YouTube channel and their focus on video games is an enjoyable addition to this video which starts by explaining why analogue 525-line video is the same as 480i. Using a slow-motion video of a CRT (Cathode Ray Tube) TV, the video explains the interlacing technique and why consoles/computers would often use 240p.
We then move on to timing looking at the time spent drawing a line of video, 52.7 microseconds, and the need for horizontal and vertical blanking. Blanking periods, the video explains are there to cover the time that the CRT TV would spend moving the electron beam from one side of the TV to the other. As this was achieved by electromagnets, while these were changing their magnetic level, and hence the position of the beam, the beam would need to be turned off – blanked.
The importance of these housekeeping manoeuvres for older computers was that this was time they could use to perform calculations, free from the task of writing data in to the video buffer. But this was not just useful for computers, broadcasters could use some of the blanking to insert data – and they still do. We see in this video a VHS video played with the blanking clearly visible and the data lines flashing away.
For those who work with this technology still, for those who like history, for those who are intellectually curious and for those who like reminiscing, this is an enjoyable video and ideal for sharing with colleagues.
Watch now!
Speaker