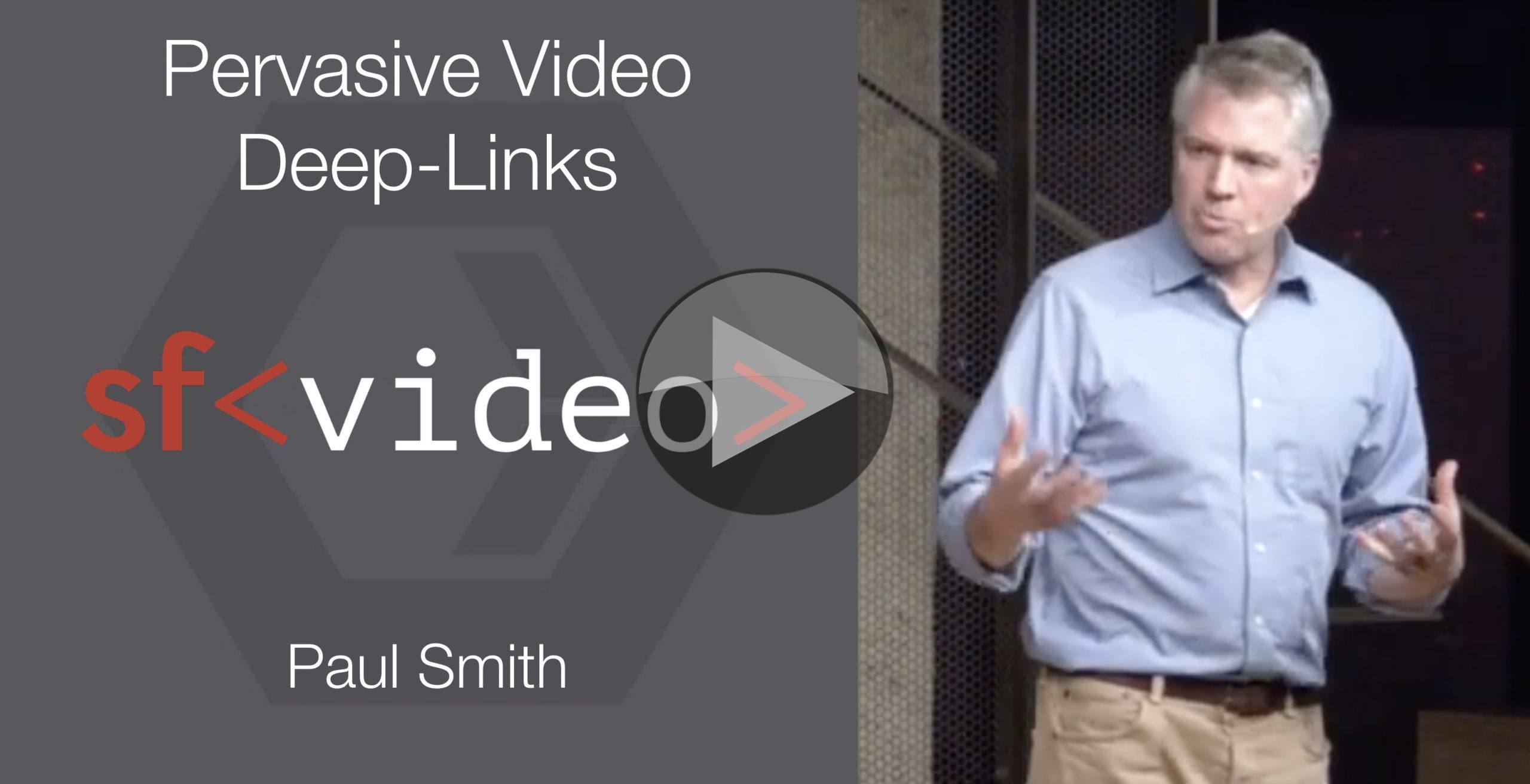 Google have launched a new initiative allowing publishers to highlight key moments in a video so that search results can jump straight to that moment. Whether you have a video that looks at 3 topics, one which poses questions and provides answers or one which has a big reveal and reaction shots, this could help increase engagement.
The plan is the content creators tell Google about these moments so Paul Smith from theMoment.tv takes to the stage at San Francisco Video Tech to explain how. After looking at a live demo, Paul takes a dive into the webpage code that makes it happen. Hidden in the
tag, he shows the script which has its type set to
application/ld+json
. This holds the metadata for the video as a whole such as the thumbnail URL and the content URL. However it also then defines the highlighted 'parts' of the video with URLs for those.
Whiles the programme is currently limited to a small set of content publishers, everyone can benefit from these insights on google video search. It will also look at YouTube descriptions in which some people give links to specific times such as different tracks in a music mix, and bring those into the search results.
Paul looks at what this means for website and player writers. On suggestion is the need to scroll the page to the correct video and make the different videos on a page clearly signposted. Paul also looks towards the future at what could be done to better integrate with this feature. For example updating the player UI to see and create moments or improve the ability to seek to sub-second accuracy. Intriguingly he suggests that it may be advantageous to synchronise segment timings with the beginning of moments for popular video. Certainly food for thought.
Watch now!
Speaker
Paul Smith
Founder,
theMoment.tv