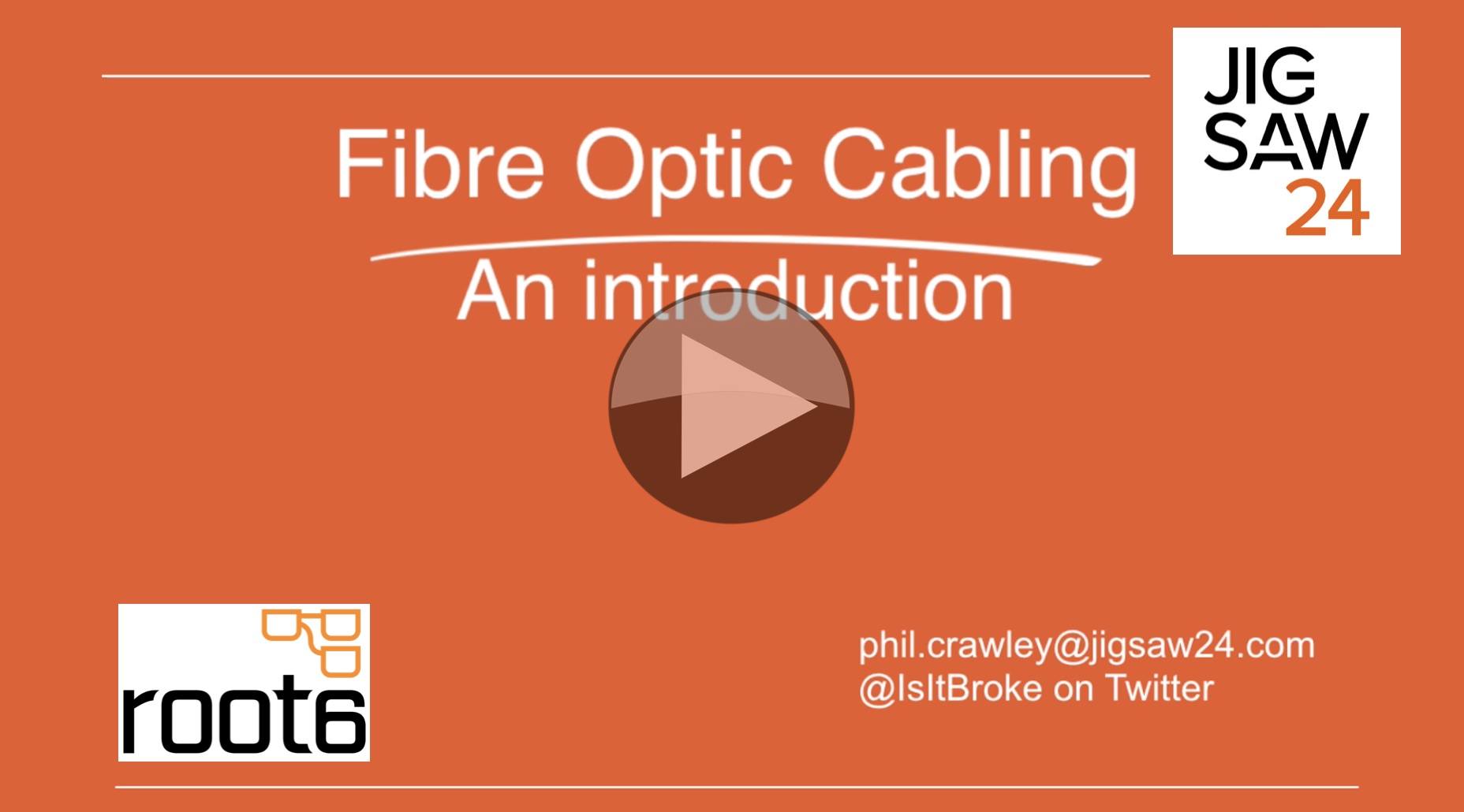 Many of us take fibre optics for granted but how much about the basics do we actually know…or remember? You may be lucky enough to work in a company that only uses one type of fibre and connector, but in an job interview, it pays to know what happens in the wider world. Fortunately, Phil Crawley is here to explain fibre optics from scratch.
This introduction to fibre looks at the uses for fibre in broadcast. Simply put, we can consider that they're used in high-speed networking and long-distance cabling of baseband signals such as SDI, audio or RF. The meat of the topic is that there are two types of fibre, multimode and single mode. It's really important to know which one you're going to be using; Phil explains why showing the two ways they manage to get light to keep moving down the glass and get to the other end.
The talk looks at the history of mulit-mode fibres which have continued to improve over the years which is recognised by the 'OM' number which currently stretches to OM5 (this is an advance on the OM4 which that talk considers.) Since multi-mode has some different versions, it's possible to have mismatches if you send from one fibre to another. Phil visits these scenarios explaining how differences of the launch (laser vs. LED) and core diameter all affect the efficiency of moving light from one side of the junction to the other.
On that note, connectors are of key importance as there's nothing worse than turning up with a fibre patch lead with the wrong connectors on the end. Phil explains the differences then looks at how to splice fibres together and the issues that need to be taken care of to do it well along with easy ways to fault find. Phil finishes the talk explaining how single-mode differs and offers some resources to learn more.
This video was recorded at a Jigsaw24 Tech Breakfast while Phil Crawley was their Chief Engineer. Download the slides
Watch now!
Speaker
Phil Crawley
Lead Engineer, Media Engineers Ltd.
Former Chief Engineer, Jigsaw24