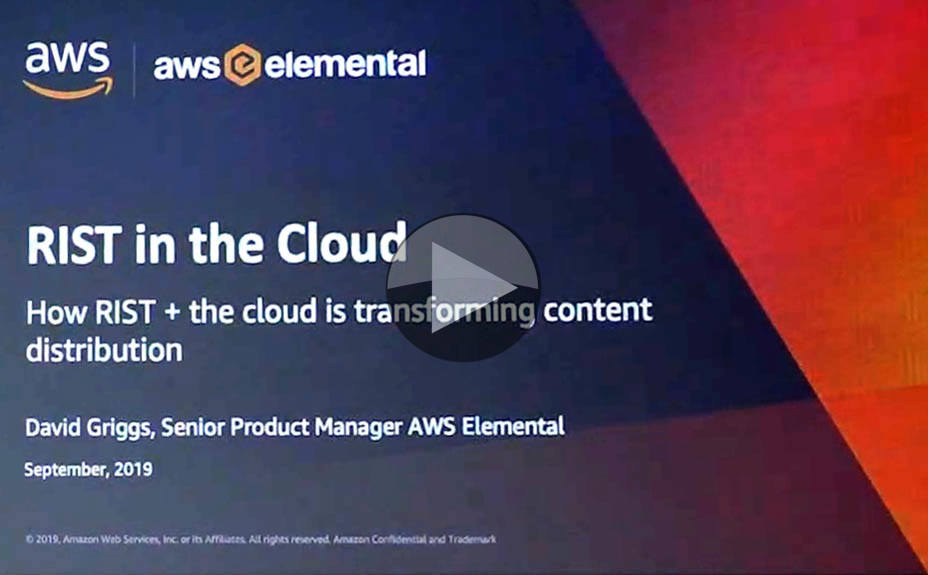 Cloud workflows are starting to become an integral part of broadcasters' live production. However, the quality of video is often not sufficient for high-end broadcast applications where cloud infrastructure providers such as Google, Oracle or AWS are accessed through the public Internet or leased lines.
A number of protocols based on ARQ (Adaptive Repeat reQuest) retransmission technology have been created (including SRT, Zixi, VideoFlow and RIST) to solve the challenge of moving professional media over the Internet which is fraught with dropped packets and unwanted delays. Protocols such as a SRT and RIST enable broadcast-grade video delivery at a much lower cost than fibre or satellite links.
The RIST (Reliable Internet Streaming Transport) protocol has been created as an open alternative to commercial options such as Zixi. This protocol is a merging of technologies from around the industry built upon current standards in IETF RFCs, providing an open, interoperable and technically robust solution for low-latency live video over unmanaged networks.
In this presentation David Griggs from Amazon Web Services (AWS) talks about how the RIST protocol with cloud technology is transforming broadcast content distribution. He explains that delivery of live content is essential for the broadcasters and they look for a way to deliver this content without using expensive private fibre optics or satellite links. With unmanaged networks you can get content from one side of the world to the other with very little investment in time and infrastructure, but it is only possible with protocols based on ARQ like RIST.
Next, David discusses the major advantages of cloud technology, being dynamic and flexible. Historically dimensioning the entire production environment for peak utilisation was financially challenging. Now it is possible to dimension it for average use, while leveraging cloud resources for peak usage, providing a more elastic cost model. Moreover, the cloud is a good place to innovate and to experiment because the barrier to entry in terms of cost is low. It encourages both customers and vendors to experiment and to be innovative and ultimately build more compelling and better solutions.
David believes that open and interoperable QoS protocols like RIST will be instrumental in building complex distribution networks in the cloud. He hopes that AWS by working together with Net Insight, Zixi and Cobalt Digital can start to build innovative and interoperable cloud solutions for live sports.
Speaker
David Griggs
Senior Product Manager, Media Services
AWS Elemental