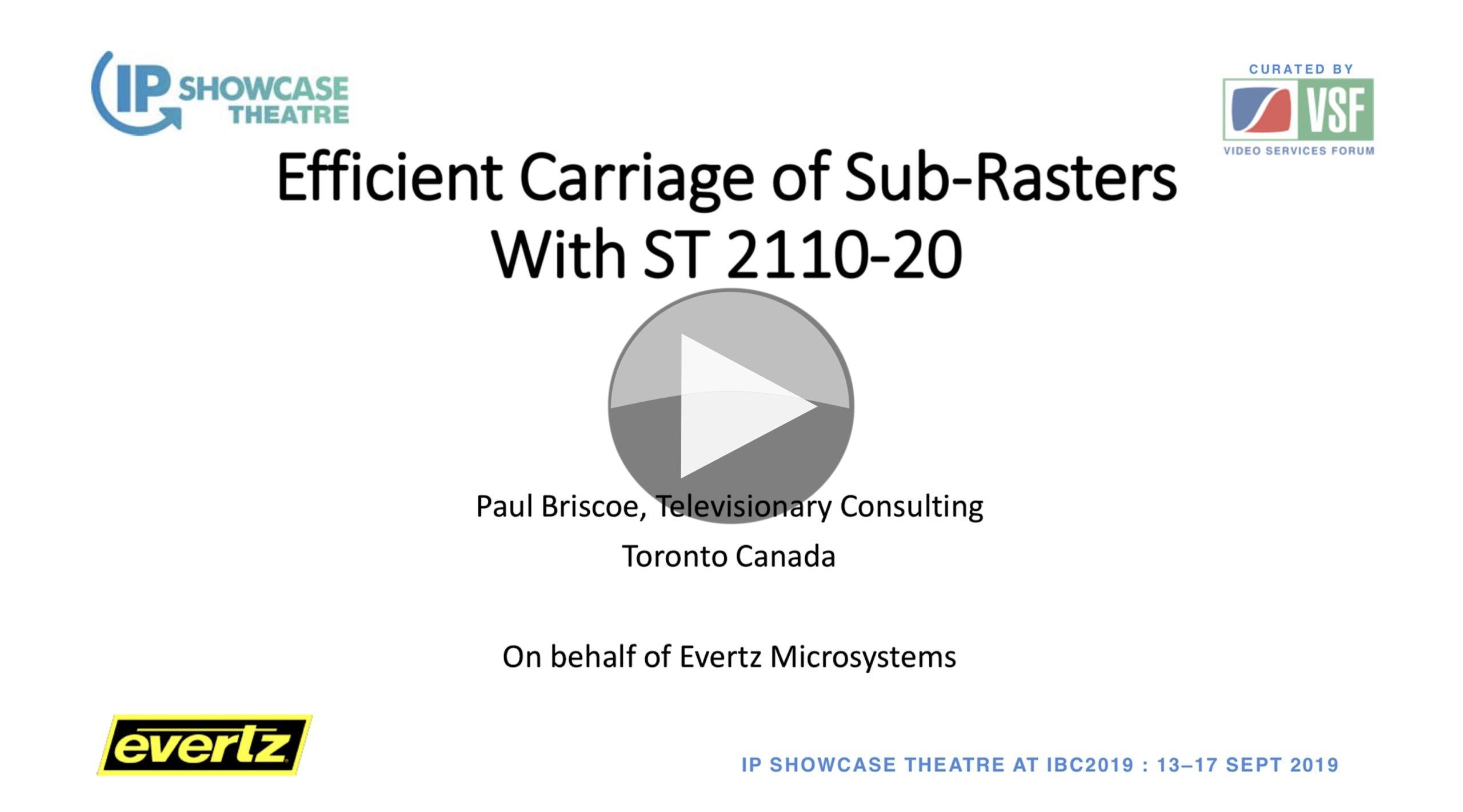 One of the main promises of IP video is flexibility and what better way to demonstrate that than stepping off the well-worn path of broadcast resolutions? 1920×1080 is much loved nowadays, but not everything needs to be put into an HD-sized frame. SMPTE ST-2110 allows video of all shapes and sizes, so let's not be afraid to use the control given to us.
Paul Briscoe, talking on behalf of Evertz, takes the podium to explain the idea. Using logo insertion as an expample, he shows that if you want to put a small BUG/DOG/graphic on screen with a key, then real there's not a lot of data that needs to be transferred. Typically a graphic needs a key and a fill. Whilst the key is typically luma-only, the fill needs to be full colour.
In the world of SDI, sending your key and fill around would need two whole HD signals and up to 6Gbps of data. When your graphic is only a small logo, these SDI signals are mainly redundant data. Using ST 2110-20, however, in the IP domain we can be much more efficient. 2110 allows resolutions up to 32,000 pixels square so we should be able to send just the information which is necessary.
Paul introduces the idea of a "pixel group" (pgroup) which is the minimal group of video data samples that make up an integer number of pixels and also align to an octet boundary. Along with defining a size, we also get to define an X,Y position. Paul explains how using pgroups helps, and hinders, sending video this way and then delves in to how timing would work. To finish off, Paul examines edge cases and talks about other examples such as stock tickers, not to mention the possibility of motion as we get to define the X, Y position.
Watch now!
This wall chart gives more info on pgroups and other low-level ST 2110-20 constructs.
Download the slides from this presentation
Speakers
Paul Briscoe
Principal Consultant,
Televisionary Consulting