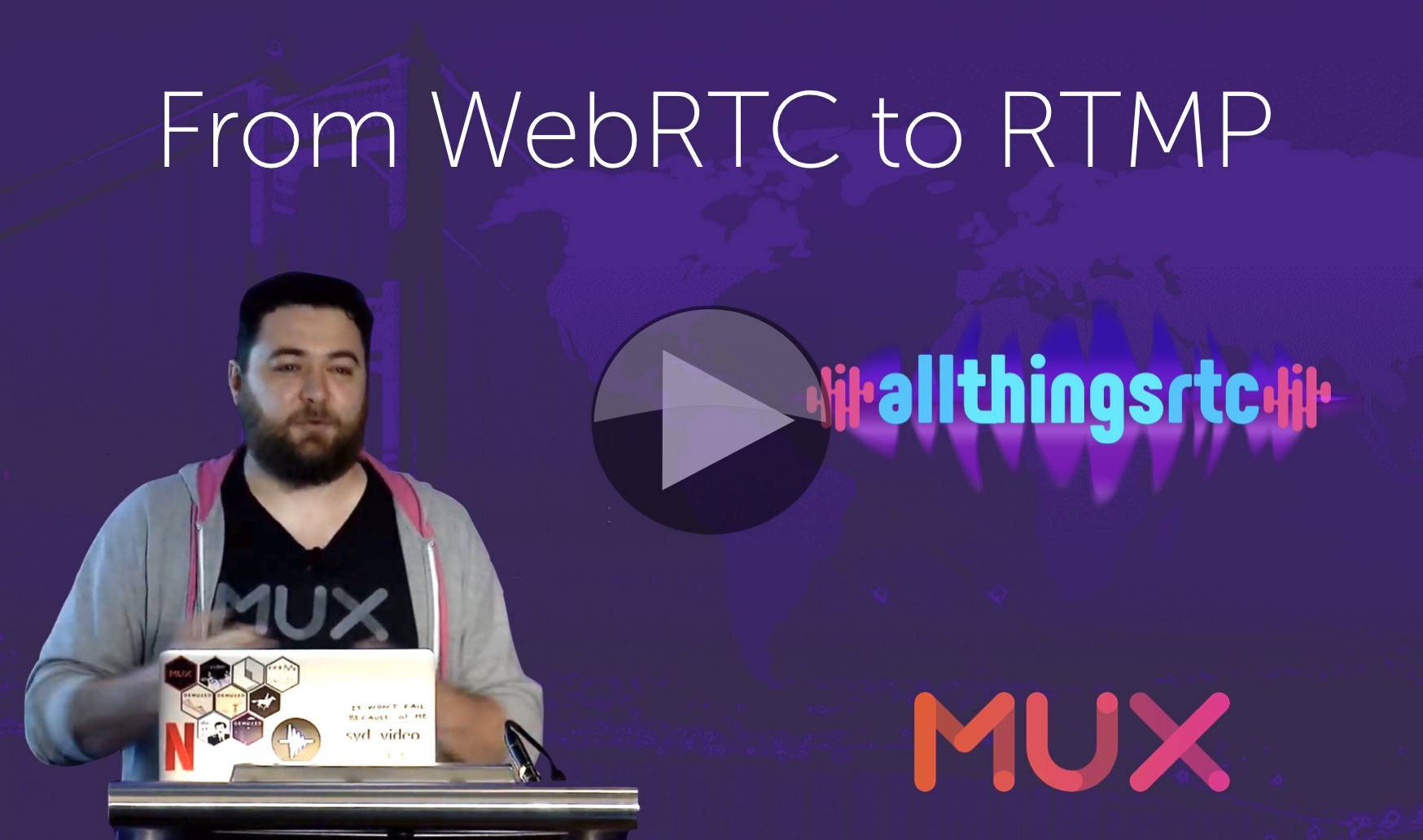 Continuing our look at the most popular videos of 2020, in common with the previous post on SRT, today we look at replacing RTMP for ingest. This time, WebRTC is demonstrated as an option. With sub-second latency, WebRTC is a compelling replacement for RTMP.


Read what we said about it the first time in the original article, but you'll see that Nick Chadwick from Mux takes us through the how RTMP works and where the gaps are as it's phased out. He steps through the alternatives showing how even the low-latency delivery formats don't fit the bill for contribution and shows how WebRTC can be a sub-second solution.
RIST and SRT saw significant and continued growth in use throughout 2020 as delivery formats and appear to be more commonly used than WebRTC, though that's not to say that WebRTC isn't continuing to grow within the broadcast community. SRT and RIST are both designed for contribution in that they actively manage packet loss, allow any codecs to be used and provide for other data to be sent, too. Overall, this tends to give them the edge, particularly for hardware products. But WebRTC's wide availability on computers can be a bonus in some circumstances. Have a listen and come to your own conclusion.
Watch now!
Speaker
Nick Chadwick
Software Engineer,
Mux