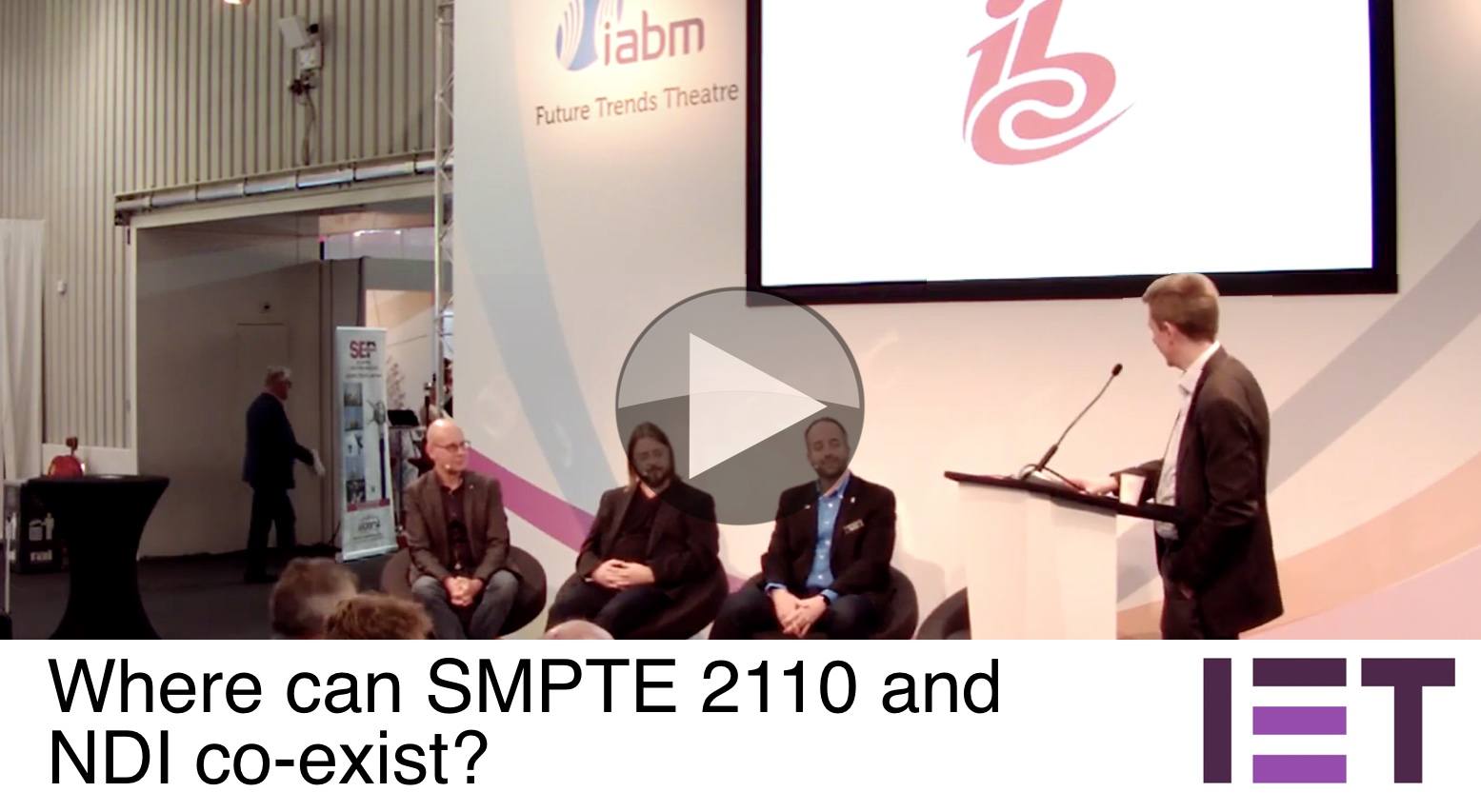 Our final look back at the most viewed articles of 2020 is a very prescient topic, that of live IP production. As we all know, this has very much come into focus during the pandemic. Those that already had an IP infrastructure found managing it remotely easier than those that needed to get in and move SDI cables when they needed to provision new video links. Moreover putting together live remote workflows is all the easier with video IP and traditionally the decision on whether to use SMPTE 2110 has been a case of whether you need to be in the cloud or not.
This article and video brought together Will Waters, an NDI expert from VizRT, Marc Risby from UK SI Boxer and Willem Vermost who was with the EBU. The conversation, pre-pandemic, focused on how to choose the video-over-IP technology which was best for you and really tried to find the ways in which broadcasters could benefit from both at the same time.
The Broadcast Knowledge Editor, Russell Trafford-Jones also moderated a SMPTE Webcast with VizRT going into the detail of NDI and how it can be deployed in the cloud.
Another important advance in 2020 was AWS's release of CDI which is an implementation of SMPTE 2110 with enough proprietary adaptations to make it work within AWS. You can hear more about it in this video with David Griggs.
Click here to watch 'Where can SMPTE 2110 and NDI co-exist?'