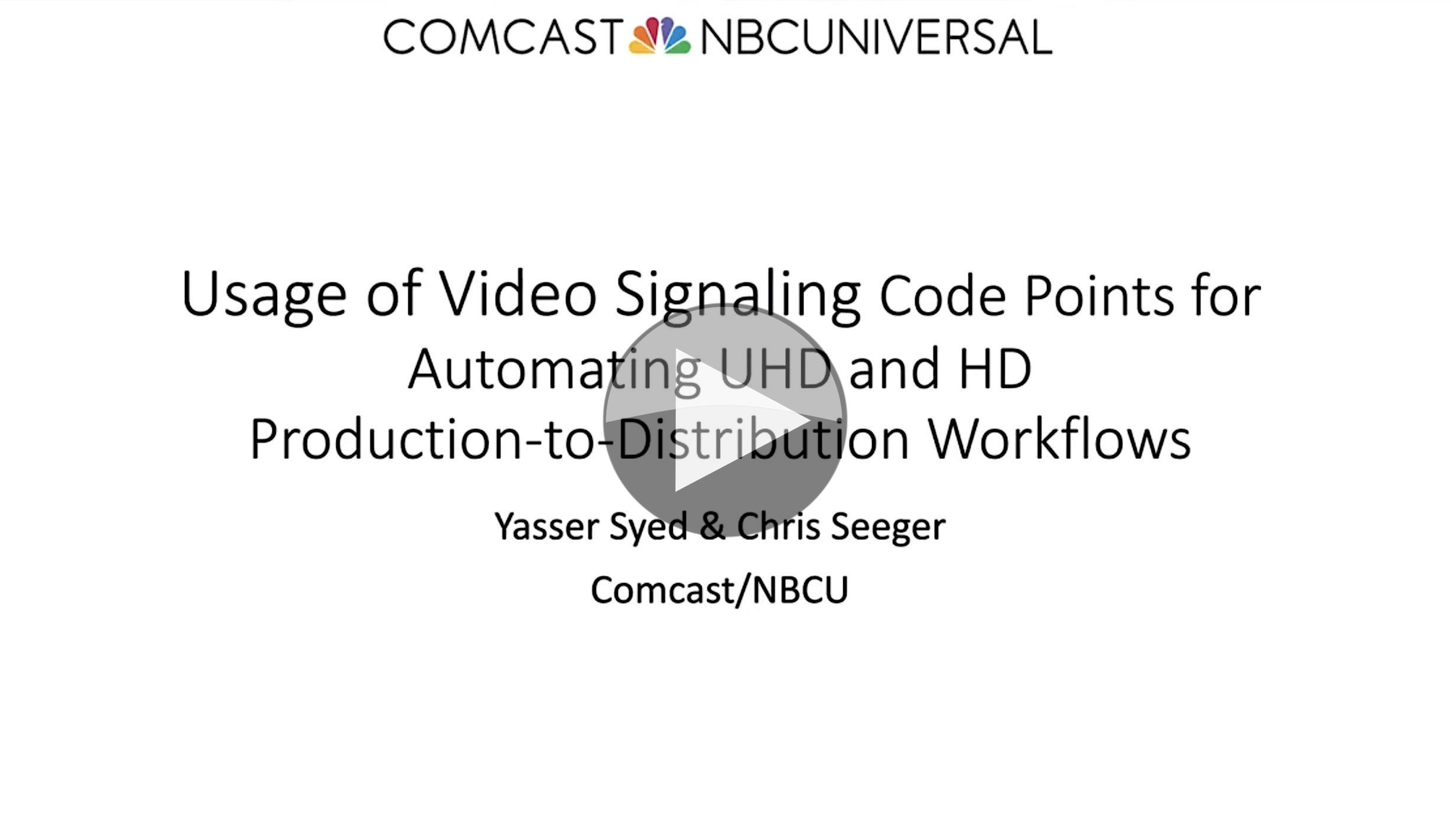 As complicated as SD to HD conversions seemed at the time, that's nothing on the plethora of combinations available now. Dealing with BT 601 and 709 colour spaces along with aspect ratios and even conversions from NTSC/PAL kept everyone busy. With frame rates, different HDR formats and wide colour gamut (HDR) being just some of the current options, this talk considers whether it would be better to bring in a 'house format' as opposed to simply declaring your company to be a 'ProRes HQ' house and accepting any content, HDR or SDR, in ProRes rather than being more specific regarding the lifestyle of your videos.
This talk from Chris Seeger from NBCUniversal and Yasser Syed from Comcast discuss their two-year effort to document common workflow video format combinations talking to companies from content providers to broadcasters to service distributors. The result is a joint ITU-ISO document, now in its second edition, which provides a great resource for new workflows today.
Yasser makes the point that, in recent years, the volume of scripted workflows has increased significantly. This can motivate broadcasters to find quicker and more efficient ways of dealing with media in what can be a high-value set of workflows that are increasingly being formed from a variety of video types.
Discussing signalling is important because it brings workflows together. Looking at videos we see that multiple sources arrive on left, need to identify correctly and then converted. This video talks about keeping separate video codecs and the identifying metadata needed for contribution and distribution which is best done automatically. All combinations are possible, but take advantages o the best content, having everything converted into a single, HDR-friendy mezzanine format is the way forward.
Watch now!
Speakers
Yasser Syed
Comcast Distinguished Engineer,
Comcast
Chris Seeger
Director, Advanced Content Production Technology,
NBCUniversal, Inc.