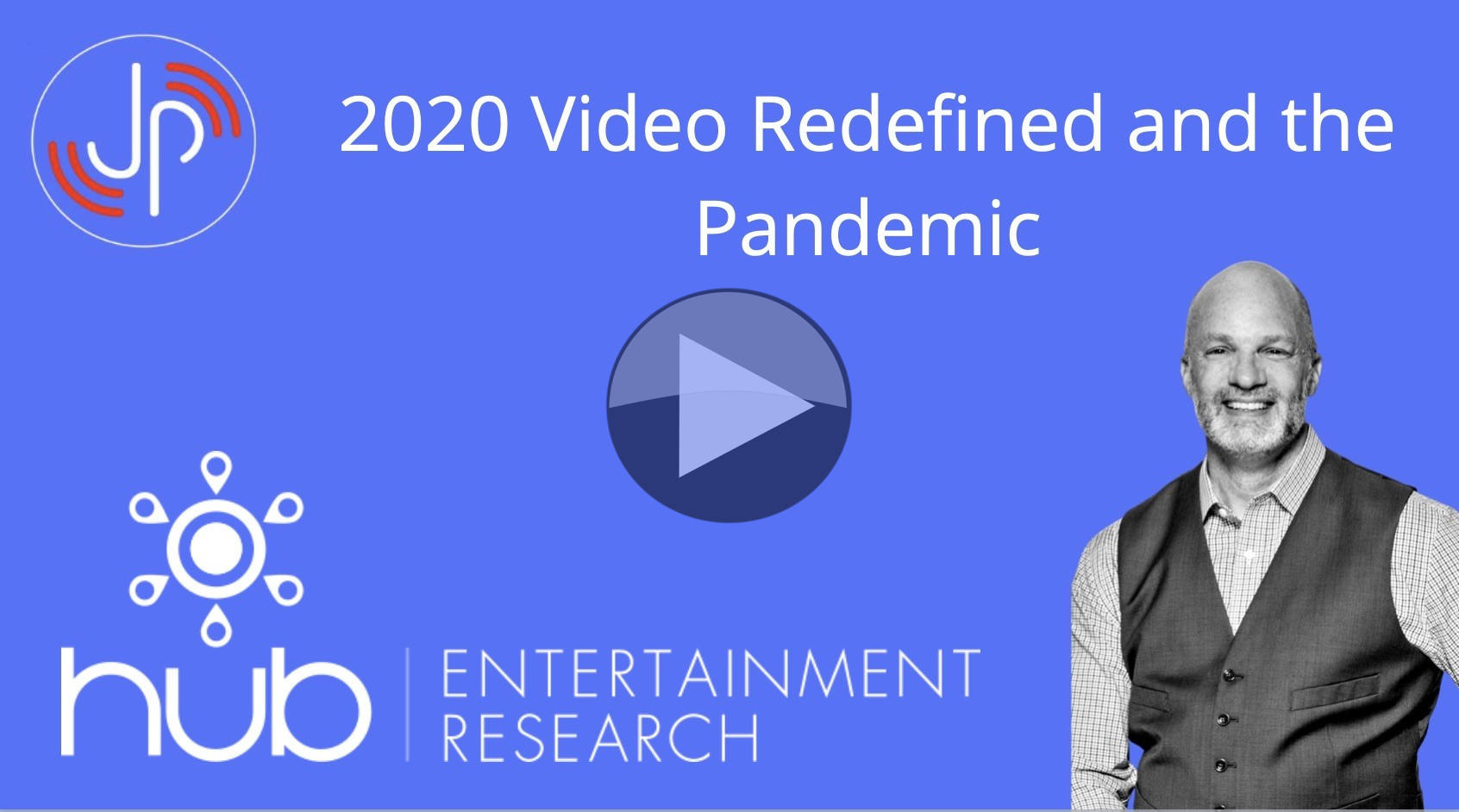 Life's certainly changed during 2020 and 2021, so far, is only cementing those changes. Who are the winners and who are the losers? Jon Giegengack joins John Porterfield to discuss the work Entertainment Research's doing to understand the changing market.
I think we're all aware that the pandemic is ravaging some market sectors and even some whole economies. At the same time, staying at home is allowing some families who are still in work, to save money. Jon explains that their polling shows that around a quarter of US consumers have dropped a service, whereas around a third have added one which mirrors the mixed stories we hear of lost jobs juxtaposed against 'super savers' who are investing their new-found wealth.
Jon's view is that one key change that will last long beyond the pandemic is this adoption of streaming platforms. Premium video on demand is what people are interested in and is only buoyed by people's investments in TVs during the pandemic, laptops, mobile devices etc. Furthermore, the pandemic has forced the hand of companies to move forward with their home distribution plans. Warner Brothers, for example, will be releasing their new films both at the cinema and on HBO Max at the same time at no extra cost to the subscribers. Whilst they may change their approach in 2022, this will have brought forward their plans and may also encourage others to do similar. It's also another motivation for people to invest in their own home-viewing environment which will, in turn, encourage them to double down on their interest in viewing theatrical releases at home.
People do care about quality. They are forgiving when the quality isn't there, but research shows that the majority of video watched on Netflix is done on a TV which is a big shift from its early days of streaming. Jon's research shows that second screens tend to be used for YouTube-style videos and that time spent watching there doesn't reduce hour-for-hour time in front of the TV.
This sounds like it's great news all round. But the research shows that in the US it's Netflix which is the main beneficiary of this change racking up a 49% increase in subscribers with Disney+, Hulu and Prime coming after. For TV providers, the news isn't so good. vMPVDs such as YouTube Live and Hulu Live saw a 50% decrease and conventional TV cable/satellite providers saw a 32% drop.
Lastly, John discussed the impact on the content itself by the content where presenters have had to find ways of delivering TV from home taking many leaves from YouTubers to make sure they and their surroundings look good. This homely feel has been appreciated in some programmes leaving viewers with a closer connection to the presenters which may leave the door open to continuing some parts of programming like this in the future.
Watch now!
Speakers
Jon Giegengack
Principal,
Hub Entertainment Research
John Porterfield
Streaming Technology Evangelist,
JP'sChalkTalks