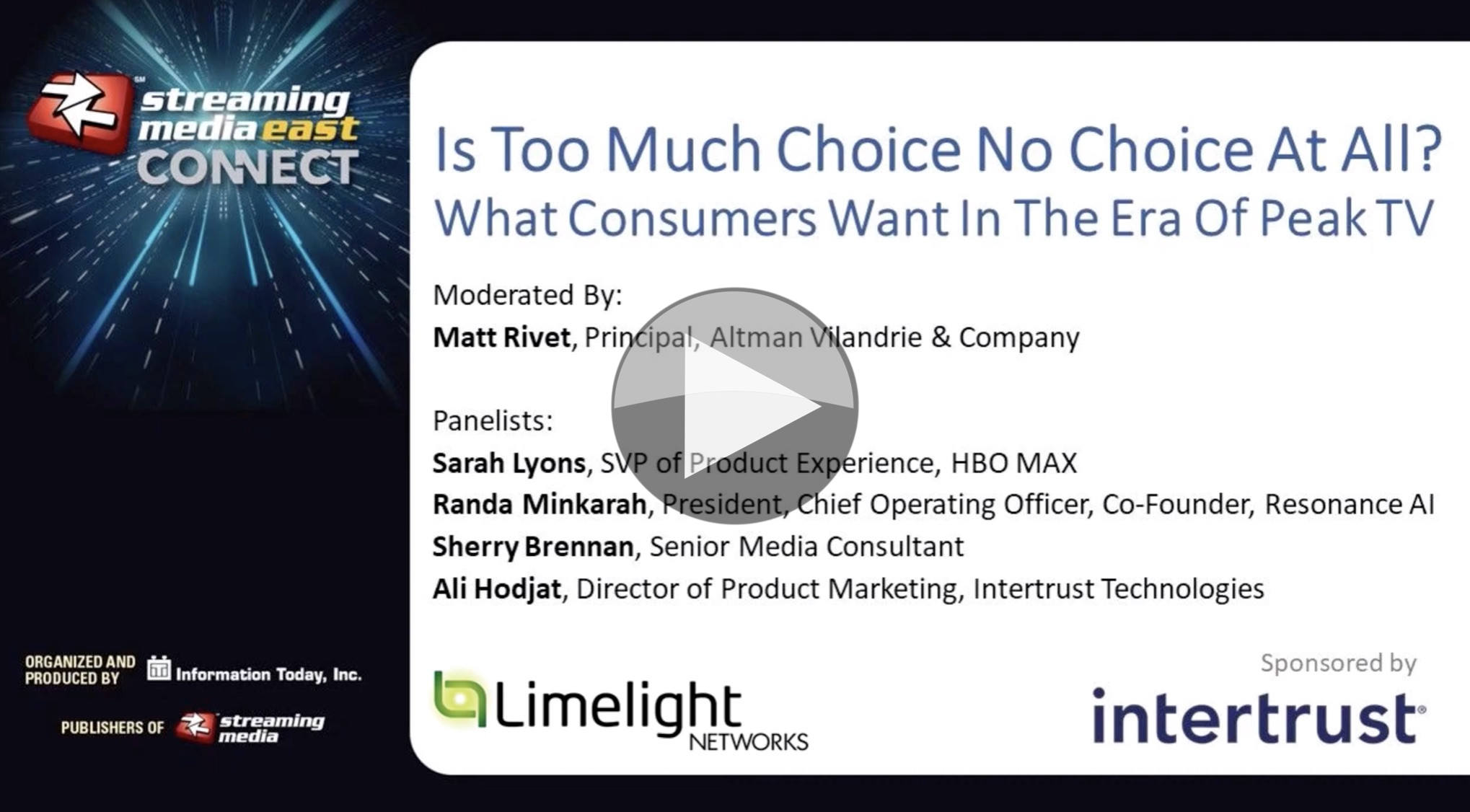 The number of streaming services continues to expand are we going back to the future with too much choice, just like cable TV packages with a thousand channels? Discovery will launch a direct-to-consumer service imminently and ViacomCBS Nordics are launching a new SVOD service to global markets, just to cite two examples of new launches after Disney+ proved that with the right brand and content, it's not too difficult quickly rack up tens of millions of subscribers globally.
This panel from Streaming Media Connect discusses navigating the world of multiple streaming services and finding what you want starting with a look at the programmes that US respondents to an annual survey value most.
They discuss the average number of streaming subscriptions today in different demographics and how each of them expects this to change in the future with some suggesting an average of around 3, some more so. This reveals the question of whether YouTube is AVOD or SVOD, one service or millions. People will come back to a service depending on 'how deep and hot often [it's] refreshed'.
Ali Hodjat from Intertrust, highlights a 16% increase in content DRM licence delivery during the pandemic. Keeping DRM licences delivery smooth is essential for low-latency streaming. There has been a COVID-related boost in viewing, so Matt Rivet raises the question of whether this will reduce again. Sherry Brennan suggests it will go down, but the market share shifts which have happened are likely to remain, sports watching excepted. The reason for this is that the pandemic is likely to have prompted people to try new things, and many will find these suit them.
It's estimated that 17% of video traffic is streaming of pirated material. Though many torrents are legal, there has been an increase in torrent downloads during the lockdowns. Ali and Matt discuss the question of whether discovery is a barrier to people accessing video legally. For those that have many services, 'choice paralysis' is a thing and does hamper selecting something to watch, particularly when not alone. Whilst getting consensus across multiple people is always difficult, it's made no shorter when there are 200 options across 3 services. The panel starts with the principle that it's "too hard to search" and discusses recommendation engines and the difficulty of tracking who's watching.
Watch now!
Speakers
Sarah Lyons
Senior Vice President, Product Experience
HBO MAX / WarnerMedia
Randa Minkarah
President, Chief Operating Officer & Co-Founder,
Resonance AI
Sherry Brennan
Senior Media Consultant
Ali Hodjat
Directory of Product Marketing
Intertrust
Moderator: Matthew Rivet
Director,
Altman Solon