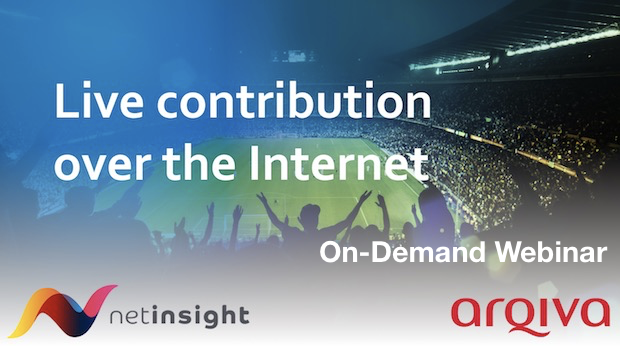 On-demand. Watch Now!
Internet contribution is now embraced as a true alternative to dedicated fibre and satellite transmission. Benefits such as lower cost, higher quality and extended reach are now understood by most in the industry. This webinar will answer a number of questions that still remain, including:
• When is internet contribution suitable compared to the alternatives?
• What quality can you expect?
• How mature are the available solutions?
• What are the real savings compared to fibre and satellite?
• What other benefits does internet contribution bring to the table?
• Our insights are based on years of experience, having jointly developed a fully managed contribution service over the internet, helping broadcasters both reach further and reduce transmission costs.

Speakers:
Love Thyresson – Head of Internet Media Transport – NetInsight
Andy Munro – Senior Product Manager, Internet Contribution