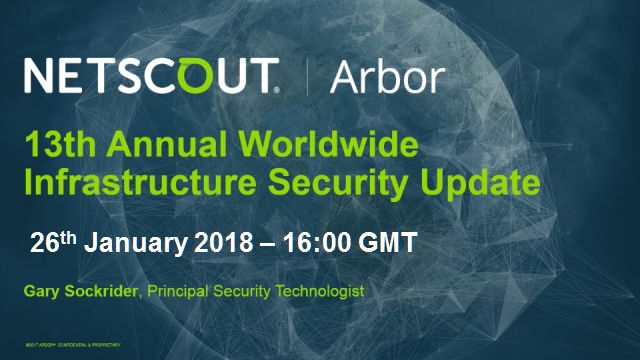 Webinar: 26th January 2018, 16:00GMT
Broadcasters are finally starting to take network and IT security seriously after successful attacks against Sony Pictures, TV5 Monde and others. This webinar gives a 'state of play' to understand the current landscape of internet attacks like DDOS and malware and how IoT fits in. There's much to take away to our broadcast lives from hearing about the mounting challenges ahead for those involved in day-to-day security operations.
Arbor Networks' 13th Annual Worldwide Infrastructure Security Report (WISR) offers a rare view into the most critical security challenges facing today's network operators. This session will review the highlights from the report to help network operators understand the breadth of the threats that they face, gain insight into what their peers are doing to address these threats, and comprehend both new and continuing trends.