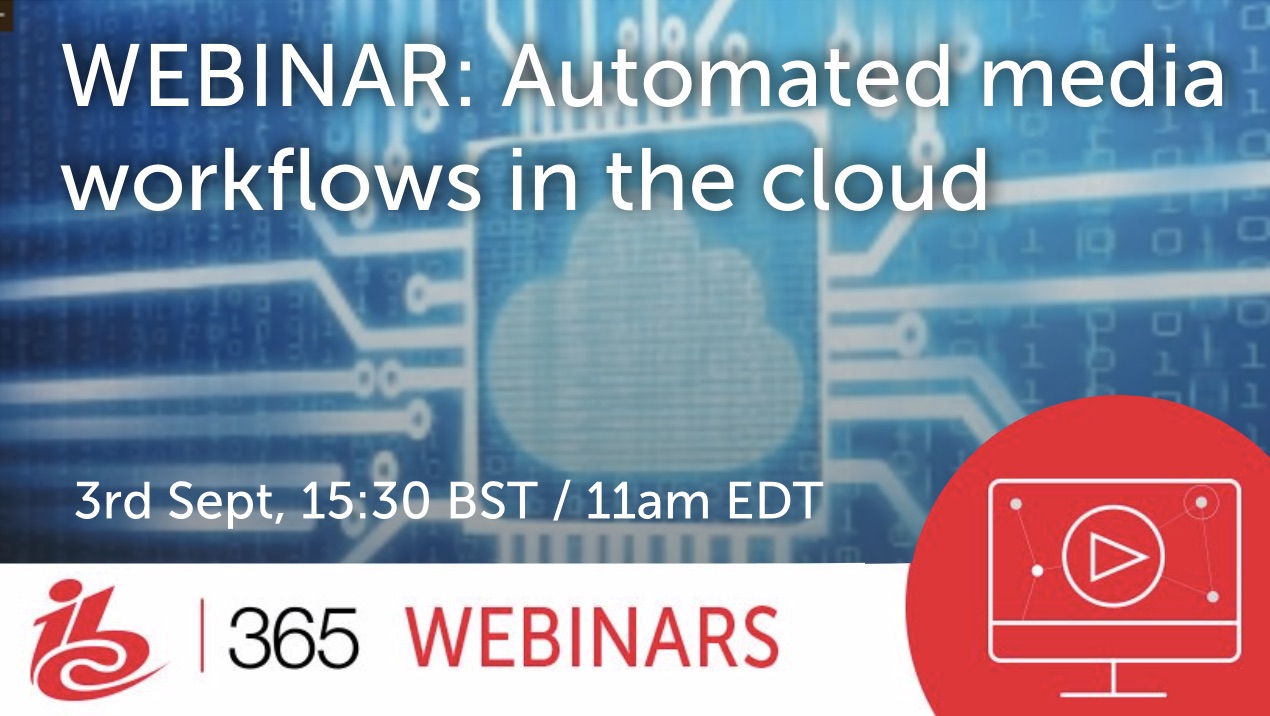 Date: September 3rd 2019 Time: 15:30 BST, 10am EDT
Across the media and entertainment industry, more organisations are moving to modern, cloud-based applications to meet growing demands for scale and flexibility.
As a complement to the scale and efficiency of high-volume cloud-based IT operations, process automation can greatly streamline media workflows.
In this webinar, James Wilson from IBM Aspera on Cloud shows its impact on routine processes whilst BASE Media Cloud joins to describe purpose-built cloud workflows for digital media companies, including automated quality control and content distribution.
Speakers
James Wilson
Director of Engineering,
IBM Aspera on Cloud
Ben Foakes
Managing Director,
BASE Media Cloud