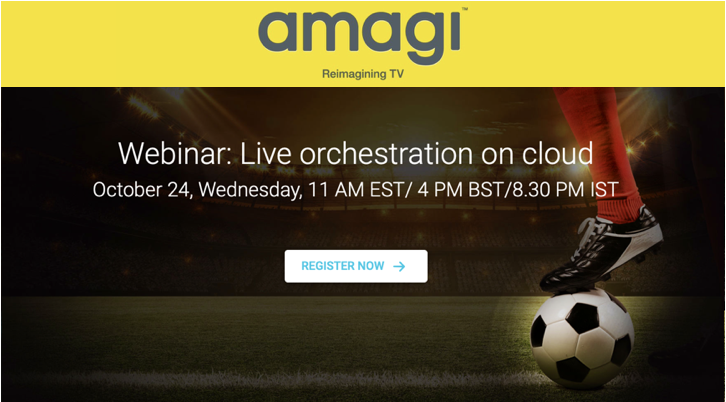 Date: Wednesday, October 24, 2018
Time: 11 AM EST / 8 AM PDT / 16:00 BST / 8.30 PM IST
This webinar from Amagi will explain how live orchestration on cloud can simplify live events management by making the process centralised, while spinning up cloud infrastructure only for the duration of the event.
About the speakers
Baskar Subramanian
Co-founder, Amagi
A technology enthusiast, Baskar leads technology and innovation at Amagi. Dividing his time between technology design and product delivery, Baskar ensures Amagi's growth is in line with its vision of revolutionizing TV & OTT broadcast. Baskar has a number of patents to his name and regularly mentors various start-ups and businesses.
Mark Stephens
Global Segment Leader – M&E, AWS
Mark Stephens is a global segment leader for partners focused on media and entertainment. His focus is to build a diverse ecosystem of partners in media and entertainment on AWS.