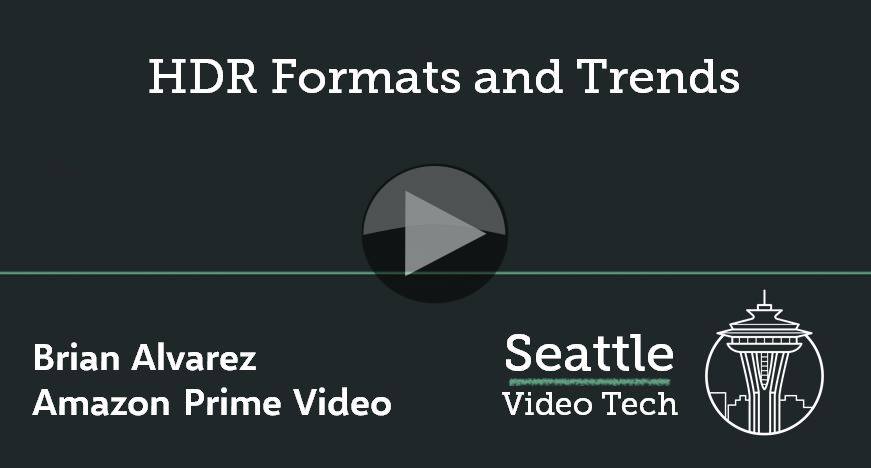 The second most popular video of 2019 looked at HDR. A long promised format which routinely wows spectators at conferences and shops a like is increasingly seen, albeit tentatively, in the wild. For instance, this Christmas UK viewers were able to watch HDR Premiership football in HDR with Amazon Prime, but only a third of the matches benefitted from the format. Whilst there are many reasons for this, many of them due to commercial and practical reasons rather than technical reasons, this is an important part of the story.
Brian Alvarez from Amazon Prime Video goes into detail on the background and practicalities of HDR in this talk given at the Video Tech Seattle meet up in August, part of the world-wide movement of streaming video engineers who meet to openly swap ideas and experiences in making streaming work. We are left with a not only understanding HDR better, but with a great insight into the state of the consumer market – who can watch HDR and in what format – as well as who's transmitting HDR.
Read more about the video or just hit play below!
If you want to start from the beginning on HDR, check out the other videos on the topic. HDR relies on both the understanding of how people see, the way we describe colour and light, how we implement it and how theworkflows are modified to suit. Fortunately, you're already at the one place that brings all this together! Explore, learn and enjoy.
Speaker
Brian Alvarez
Principal Product Manager,
Amazon Prime Video