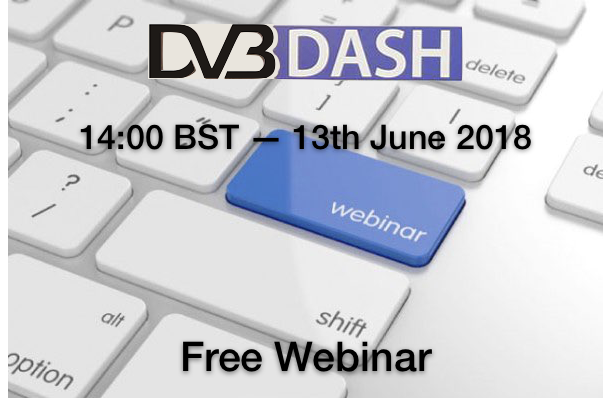 Date: 13th June 2018, 14:00 BST
DVB-DASH, for the delivery of TV content via HTTP adaptive streaming, provides a profile of features defined in the MPEG DASH specification. The latest revision of DVB-DASH, published by ETSI in March 2018, adds features related to UHD.
This webinar will have three sections:
General introduction to DVB-DASH (TS 103 285 1.2.1)
DVB-DASH player conformance points (TS 101 154 2.4.1)
Deployments and use cases
Those following the webinar live will have an opportunity to post questions to the presenters.
Speakers:
Simon Waller, Chief Standards Engineer at Samsung Electronics Research Institute UK
Chris Poole, Lead Research Engineer at BBC R&D
Martin Schmalohr, Researcher at IRT