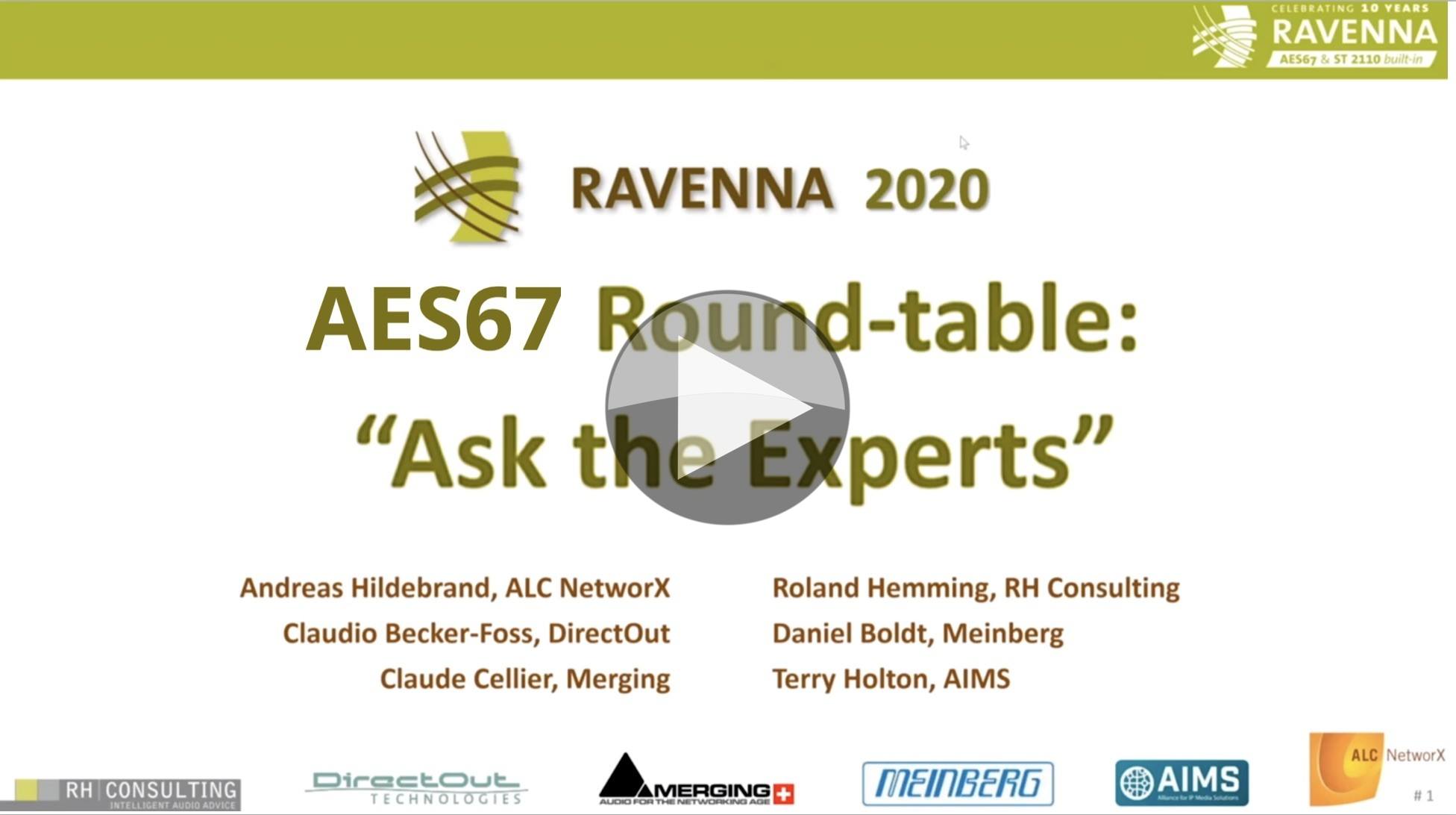 It's open season with these AES67 audio-over-Ip experts who are all the questions put to them on working with AES67. Not only was AES67 baked in to SMPTE ST 2110-30, it's also a standard that brings compatability between Dante and RAVENNA as well as other AoIP technologies.
After a quick summary of what AES66 is, this talk quickly moves into answering these, and other questions:
How much bandwidth does stereo AES67 require?
Can multicast be used within Ravenna
Will there be a slipless switching/2022-7 style function?
Should receivers automatically adjust to original stream
Is it possible to avoid using PTP in an audio-only system?
Cost of PTP-capable switches
What's the difference between Boundary Clocks and Transparent Clocks
Can AES67 go over the internet?
Tools for spotting problems
IPMX for Pro-AV update (See this talk)
Is NMOS 'the answer' for discovery and configuration?
Latency for Ravenna and AES67
New advancements in the PTP standard.
Watch now!
Speakers
Andreas Hildebrand
Evangelist,
ALC NetworX
Claude Cellier
President & CEO
Merging Technologies SA
Claudio Becker-Foss
CTO,
DirectOut
Daniel Boldt
Head of Software Development,
Meinberg
Terry Holton
Audio subgroup Chairman,
AIMS
Moderator: Roland Hemming
Audio Consultant
RH Consulting