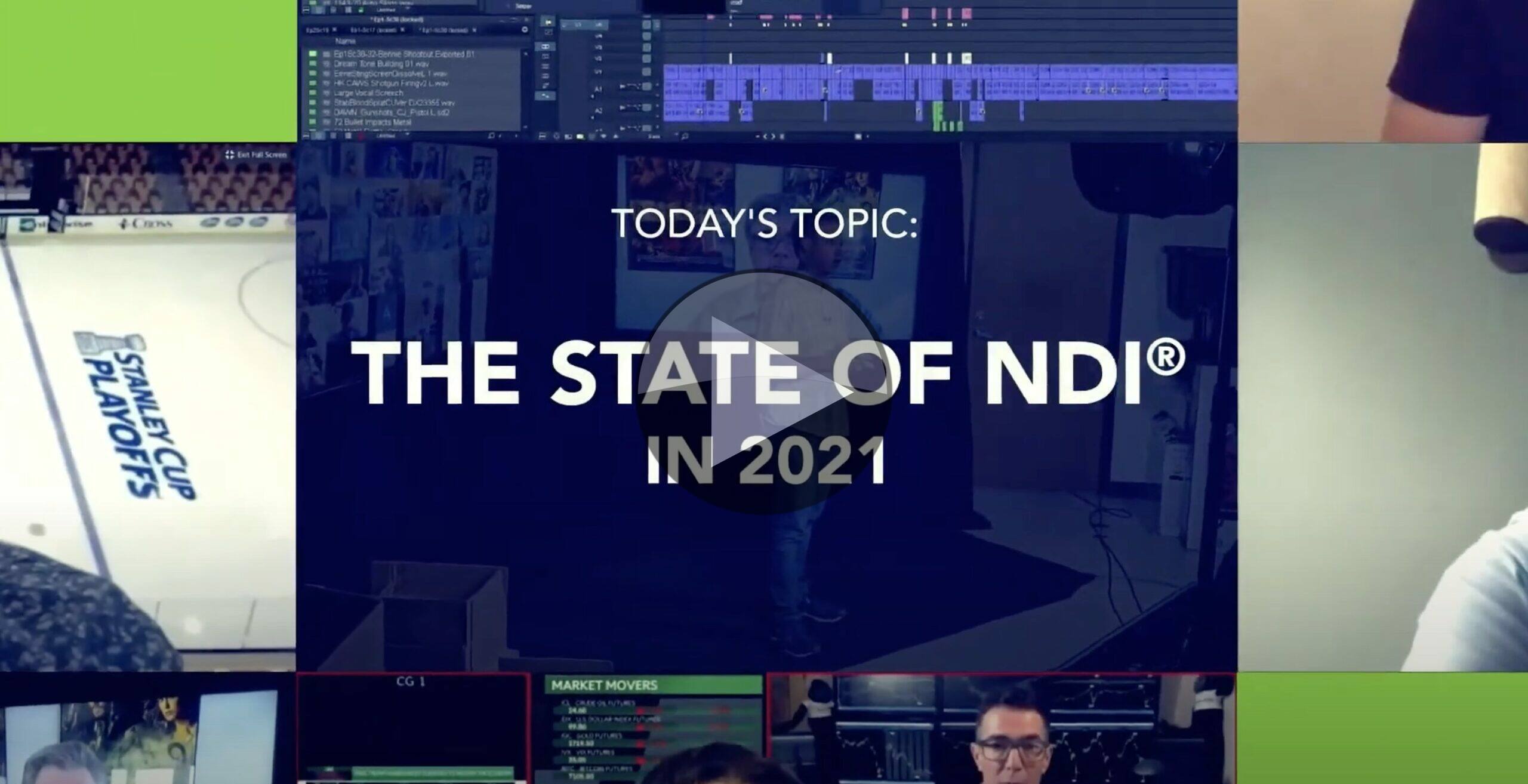 Released in 2015, NDI is a royalty-free technology that implements low-latency video, audio, tally and control over gigabit networking. Since 2015, NDI has grown in popularity immensely and is now very widely used within AV, live streaming production and in cloud workflows. Developed by Newtek, now part of VizRT, it allows computers to easily push video from programs onto the local network whether from Teams or Skype, a video Editor, OBS or anything else. Many vendors have taken the NDI binaries and integrated them into their products.
On The Broadcast Knowledge we've explored how NDI compliments SMPTE's ST 2110 suite of standards which primarly help move uncompressed payloads around a broadcast suite. In this panel put on by the IET at IBC we explored the benefits of 2110 and NDI to understand where the overlap lies. And for a deeper dive into NDI including some demos, we also featured this talk by SMPTE and VizRT.
In today's video from Key Code Media, we hear from Newtek's Dr. Andrew Cross, creator of NDI on what's new in NDI's latest release, 5.0. Jeff Sengpiehl from Key Code Media explains that NDI 5.0 brings with it improvements in multi-platform support including native support for Apple Silicon. 5.0 also includes plugins for any program to share its audio over NDI as well as a way of sharing a link to get someone to share their video and audio by NDI. Part of the big changes, though in this latest version is the addition of 'reliable UDP' and 'NDI Bridge'. Based on Google's QUIC this provides a way of sending NDI over lossy networks allowing for it to recover lost data and deal with network congestion. This ties in nicely with 'NDI Bridge' which allows two or three separate locations to share their NDI sources and destinations seamlessly. These additional features bring NDI outside of the LAN. Being a layer 2 protocol, it's always been seen as a local protocol even when deployed in the cloud.
The majority of the video features Dr. Cross answering questions from Jeff and viewers. These questions include:
What are the pain points with audio? Is NDI Audio Direct a replacement for Dante? Maintaining synchronisation in multi-location systems. The significance of support for ARM chips, bidirectional use of NDI, NDI Bridge security, 10-bit colour support, NDI's place in the ProAV market and the possibility of NDI becoming open source or a standard.
Watch now!
Speakers
Andrew Cross
Creator of NDI & President of Global Research and Development
VizRT (NewTek/NDI)
Moderator: Jeff Sengpiehl
Chief Technologist
Key Code Media