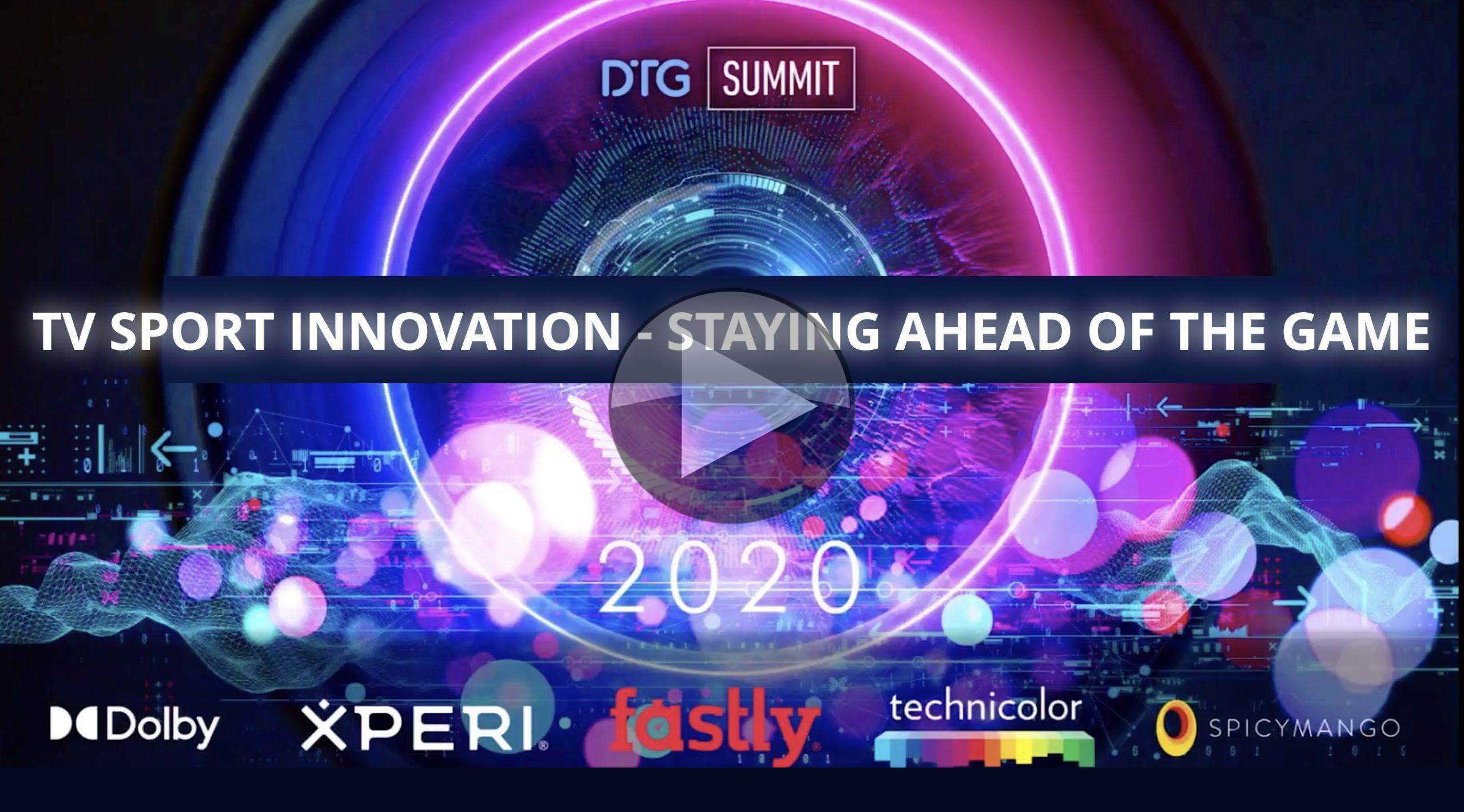 Sports has always led innovation in many areas of broadcast, but during COVID not only did they have to adapt nearly every workflow and redeploy staff, but they then had to brace to deliver 100 games in 40 days. Gordon Roxburgh sums it up: "I've been at Sky twenty years, and I think [these have] been the most challenging six months…we've faced."
In this session from the DTG's Future Vision 2020 conference, Carl Hibbert from Futuresource Consulting talks to Sky, Arsenal TV and Facebook to find how their businesses have adapted. Melissa Lawton from Facebook explains how their live streaming, both for user-generated footage and produced sport have adapted to the changing needs. When COVID hit, Facebook lost some very valuable content. Their response was to double down on fan engagement, with challenges to fans to create content and also staging events which were produced and commentated as real sports events, but all shots were people at home exercising but being brought into the narrative of an Iron Man competition. Facebook have also invested in their user-facing tools and dashboards to help expose and monitor contribution via live streaming.
Gordon Roxburgh from Sky explains the seachange he's seen in production. "The first thing was to keep channels on air…and keep staff safe." They moved rapidly from a fully staffed office to just three or four people on-site and a presenter. In order to mix, they created a Virtual Production suite which allowed people to create content in the cloud.
For content, Gordon says that watch-alongs proved very popular where key sports personalities talk through what they were thinking during key sporting moments. This was just one of the many content ideas that keep programming going until "Project restart" commenced where the whole sports ecosystem asked itself 'How can we deliver 100 games in 40 days?' Once they knew the season would start, Gordon says, this opened up a 3-week build period during which BT Media and Broadcast, NEP, NEP Connect and multiple internal departments collaborated to produce rapid turnarounds.
"As an industry, we came together." The working practices developed at Sky were shared with other major broadcasters who also shared their best practice – always putting staff first. Sky even went to the extent of building a technical space in a large studio floor to keep people apart and co-opted a set of training rooms to become a self-contained graphics unit. These ideas kept graphics operators together but not mixing with the rest of the production.
The view from Arsenal TV is explained by John Dollin. They worked quickly very early on and were able to be back in the office from February. Whilst Arsenal TV doesn't have the rights to stream live, they produce their programmes live for transmission later. This used to be done in a crowded room but was soon transferred to a virtual mixer in the cloud with remote editors. John highlights the challenge of involving freelancers into the system and providing them with appropriate supervision. More importantly, he feels that their current ability to maintain the pre-covid production quality is due to the continued dedication of certain personnel who are putting in long hours which is not a sustainable situation to be in.
Watch now!
Free Registration
Speakers
Gordon Roxburgh
Technical Manager,
Sky Sports
Melissa Lawton
Live Sports Production Strategy,
Facebook
John Dollin
Senior Product & Engineering Manager,
Arsenal Footballl Club
Carl Hibbert
Head of Consumer Media & Technology,
Futuresource Consulting