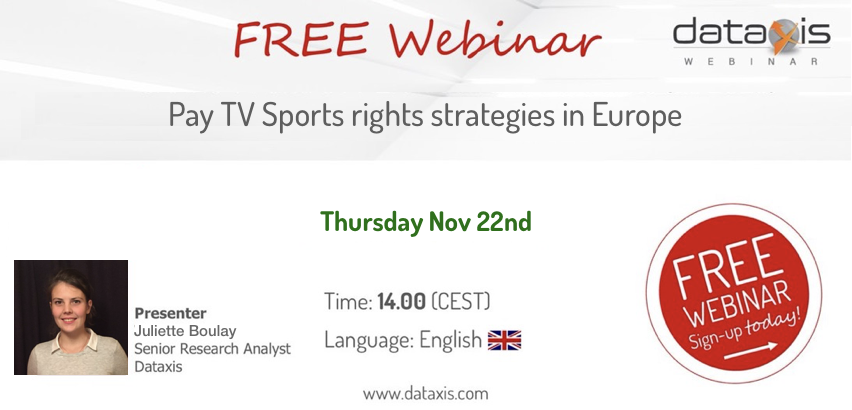 Date: Thursday 22nd November, 2018. 13:00 GMT, 14:00 CET, 8AM ET
Business strategy firm Dataxis are back with a webinar looking at sports rights.
Sports is becoming more and more important and costly component of the Pay TV operators programming. This webinar will look at the role of premium sports content in the European Pay TV industry.
Are sports programming costs too high now? Are they sustainable? Can new entrants disrupt the market? This webinar covers:
• Sports rights spendings
• Key sports
• Role of telecom operators
• New entrants
• OTT strategies
Presenter
Juliette Boulay
Research Analyst,
Dataxis