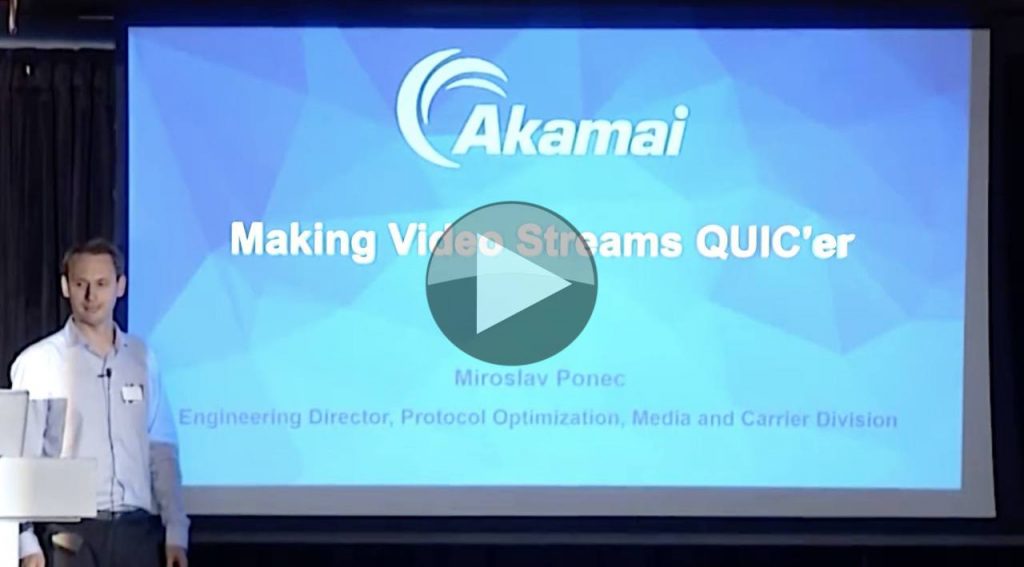 There are many ways to speed up live streaming and much work has gone in to reducing chunk lengths for HLS-style streaming, WebRTC has arrived on the scene and techniques to speed up chunk delivery are in production in CDNs around the world.
But we shouldn't forget lower down in the detail, we have how the web sites are actually saved to customers – the venerable HTTP. Running on TCP/IP, HTTP packets are delivered using very thorough acknowledgement mechanisms within TCP/IP. Furthermore, it's immune to spoofing attacks due to a three way handshake to set up the connection.
However, all this communication ads latency as even for low latency connections, these communications can add up to a significant latency and affect the speed of the throughout of the connection.
This talk introduces QUIC which is a replacement for HTTP developed by Google which uses UDP as its underlying delivery mechanism, thus avoiding much of this built-in two way comms.
At the Mile High Video event, Miroslav Ponec from Akamai introduces this protocol which is undergoing standardisation at the IETF explaining how it works and why it's such a good idea.
Speaker
Miroslav Ponec
Engineering Director,
Akamai Technologies