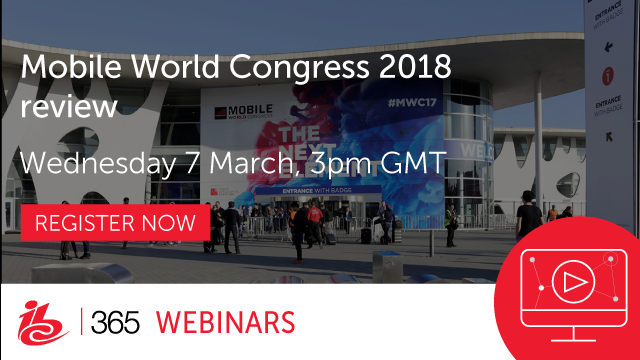 We didn't all have the opportunity to go to Mobile World Congress and with BVE on at the same time, few can go to both and get the full picture.
Fortunately, the IBC365 editorial team will pick through the product launches, announcements and themes of Mobile World Congress to make sense of the show for us.
IBC365 Editor George Bevir will be joined by journalists and analysts from across the broadcast and telco markets who will dissect the main talking points of the exhibition and conference.
Among the topics for discussion are:
The role of content in telco operators' strategies: Acquiring, packaging and distributing content
Competing with tech giants and SVOD players
Broadcasters' increasing need for greater network access
5G: Roll out, lessons from PyeongChang and the implications for broadcasters and content owners
Delivering content to mobile devices
UHD, HDR and HFR content
Immersive content: 360-video, VR, AR and MR
E-sports: the opportunity to connect with fans
Artificial intelligence and machine learning