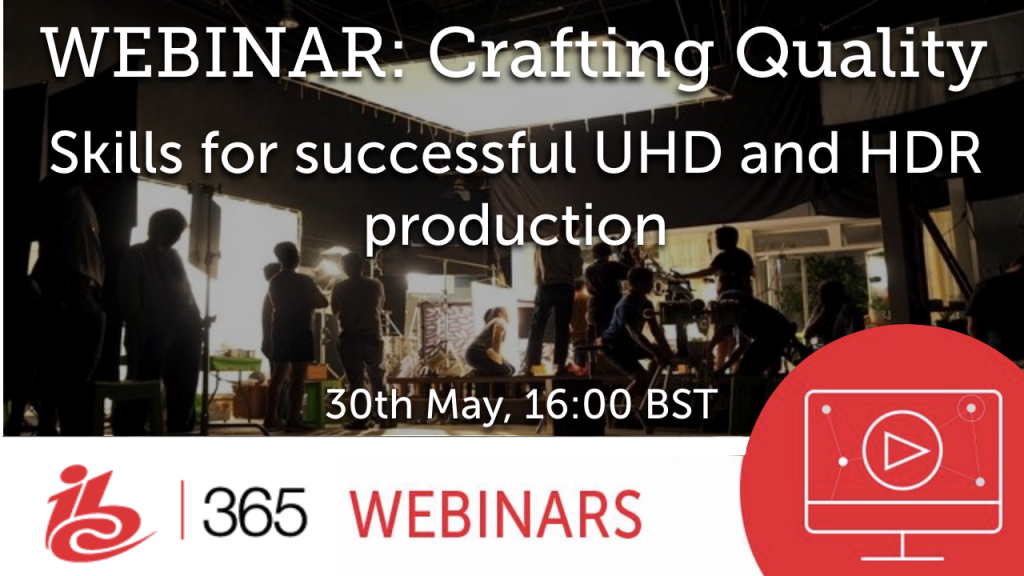 Webinar date: Thursday May 30th 2019
Time: 16:00 BST / 11 am EST / 8 am PDT
Experienced advice is on hand in this webinar for those producing in HDR and UHD. Productions are always trying to raise the quality of acquisition in order to deliver better quality to the viewers, to enhance creative possibilities and to maximise financial gain by future proofing their archives. But this push always brings challenges in production and the move to UHD and HDR is no different.
HDR and UHD are not synonymous, but often do go hand-in-hand. This is partly because the move to UHD is a move to improve quality, but time and again we hear the reasons that increasing resolution in and of itself is not always an improvement. Rather the 'better pixels' mantra seeks to improve quality through improving the video using a combination of resolution, frame-rate, HDR and Wide Colour Gamut (WCG). So when it's possible, HDR and WCG are often combined with UHD.
In this webinar, we hear the challenges on the way to success met by director and producer Pamela Ann Berry and The Farm Group. Register to hear them share their tips and tricks for better UHD and HDR production.
Speakers
Pamela Ann Berry
Director/producer
Aidan Farrell
Senior Colourist,
The Farm Group, UK
Pete Collins
Head of Scripted Pipeline,
The Farm Group, UK