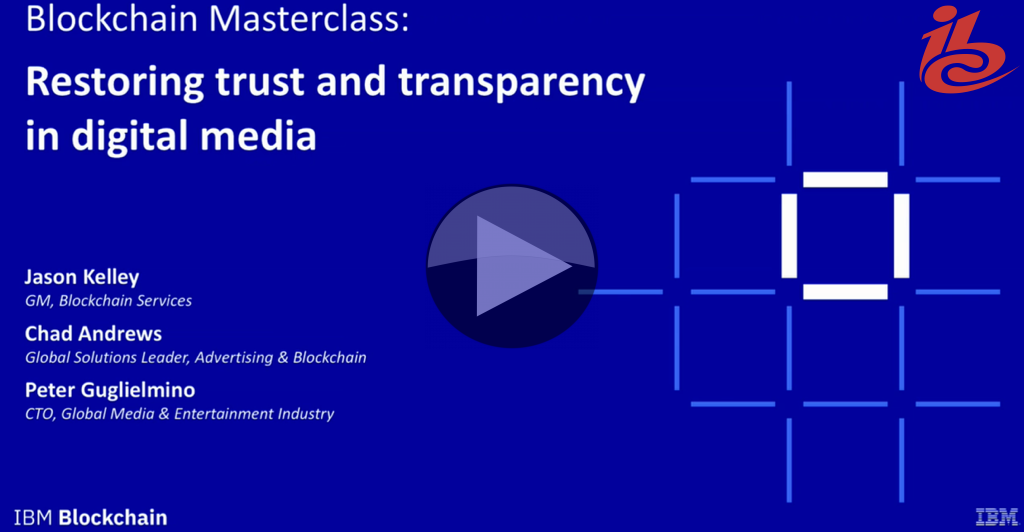 Successive waves of disruption across industries and constant change means opportunity. We've entered a new era where truth isn't subjective, but collective – where radical transparency is uprooting how we interact, transact and drive growth. Leading organizations and consortia across industries are rapidly unleashing the exponential business value of blockchain. More than a new technology, it's a whole new playing field. Join this masterclass at IBC to discover how blockchain is delivering newfound trust to media, entertainment and advertising.
Answering key questions like, what is 'blockchain'? How have our views on 'trust' changed in the new digital era? What is the state of blockchain adoption in business? Jason Kelley helps us understand where we are in balancing the hype and usefulness of blockchain.
Chad Andrews spells out a way of managing personal/consumer data which can use blockchain principles to bring together data controlled by different parties which would decouple technology from data.
Peter Guglielmino discusses the challenges of piracy and fraud which have arisen with the rise of digitisation and outlines how to store media files with accountability linked to a blockchain ledger.
Speakers
Jason Kelley
Blockchain Services, IBM
Peter Guglielmino
CTO, Global Media & Entertainment, IBM
Chad Andrews
Global Solutions Leader, IBM