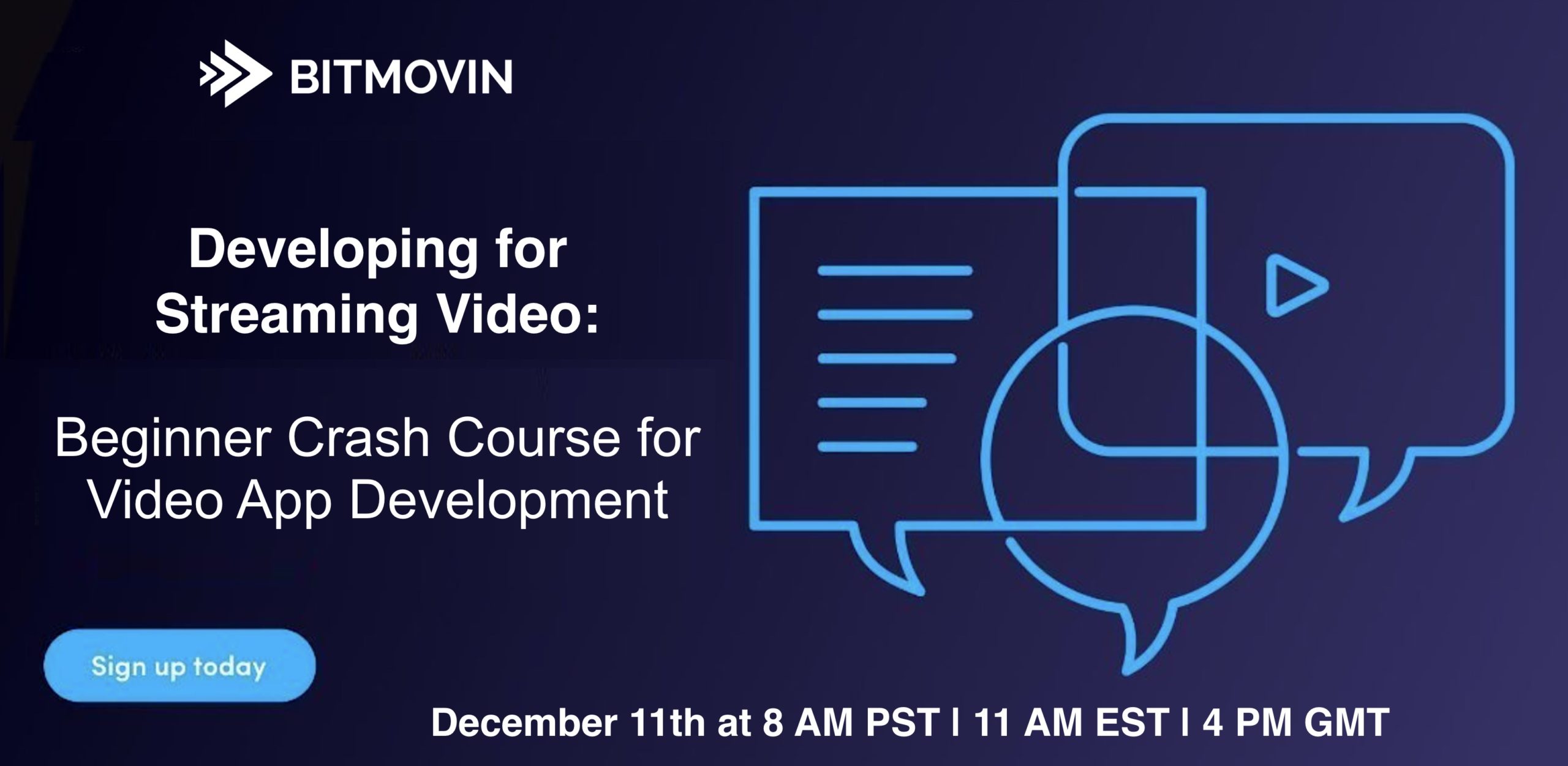 Tomorrow, December 11th, 8 AM PST / 11 AM EST / 4 PM GMT
The important aspects of writing and developing streaming apps aren't always clear to the beginner and adding video to apps high on the list for many companies. This can be a very simple menu of videos to delivering premium content for paid subscribers. This webinar is perfect for web developers, independent coders, creative agencies, students and anyone who has a basic understanding of programming concepts but little-to-zero knowledge of video development.
In this talk, Bitmovin Developer Evangelist, Andrea Fassina and Technical Product Marketing Manager, Sean McCarthy will share a variety of lessons learned, on topics such as:
What are the most common video app requirements and why?
What are common beginner mistakes with video streaming?
What are the key components of a video streaming service?
How do you measure the quality of a streaming service?
What are some quick tips to quickly improve video experience?
Where can I go to learn more information?
Speakers
Andrea Fassina
Developer Evangelist,
Bitmovin
Sean McCarthy
Technical Product Marketing Manager,
Bitmovin
Kieran Farr
VP of Marketing,
Bitmovin