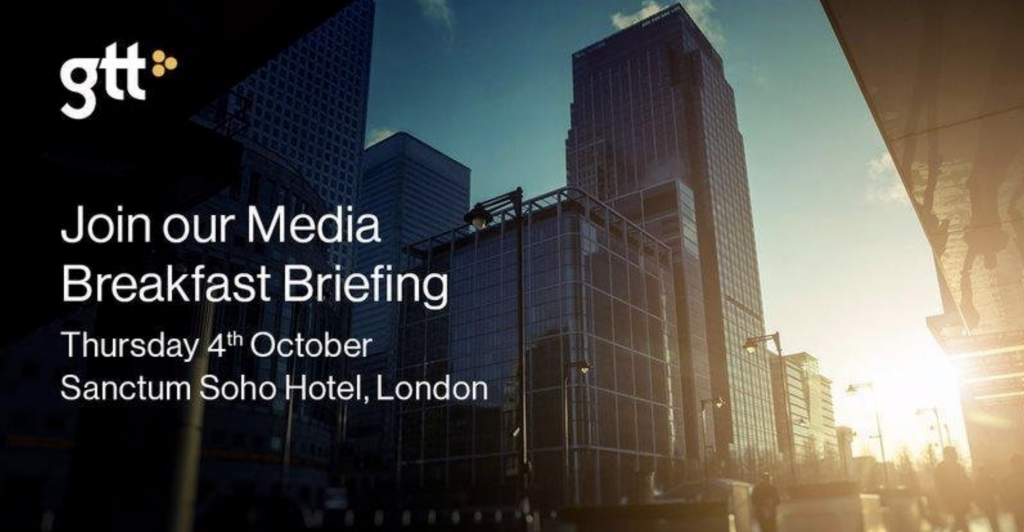 Date: Thursday 4th October, 2018. 08:30-11:00 BST
Location: Sanctum Soho Hotel, 20 Warwick Street, Soho, London, W1B 5NF
This breakfast briefing from GTT poses this question:
"Are YOU Relevant in the Media Landscape – Today, Tomorrow and in The Future"
With subjects like IMF and HDR arriving now, this event is to encourage a dialogue with the community around planning for the future so that everyone can benefit from shared experiences.
This briefing event will be operated as a forum, with plenty of opportunity for Q&A sessions so you can ask the expertise of the panel, as well as having the opportunity to share your own.
Andrew Johnston of Rightsline moderates the discussion with the following industry experts.
Speakers:

Richard Welsh
Co-Founder and CEO – Sundog Media Toolkit

Darren Woolfson
Director of Creative Services Technology – Pinewood Group

Cara Sheppard
Director of Warner Brothers De Lane Lea
Bill Brown
Head of Media Standards – ITV