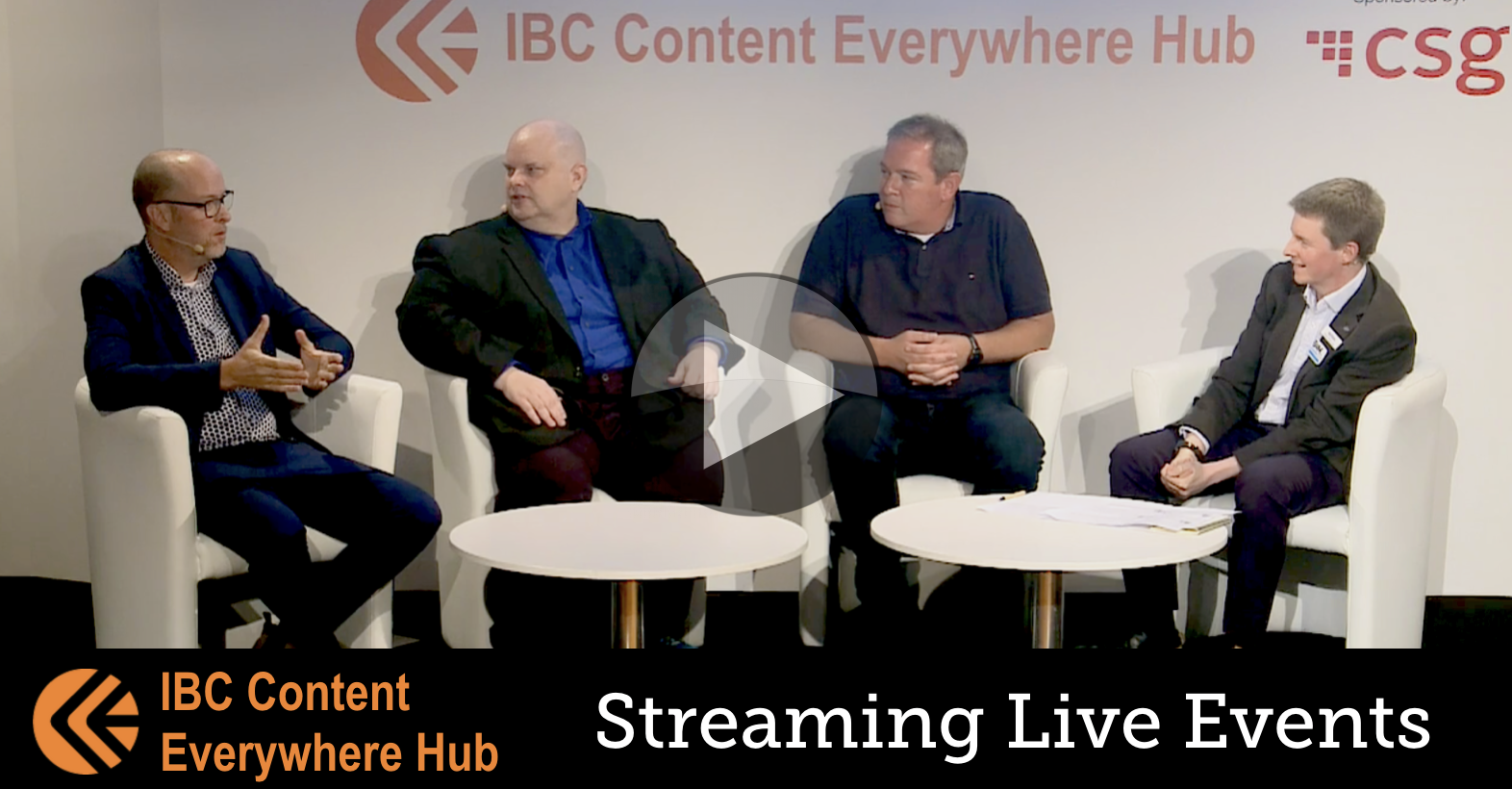 Live Streaming is an important part of not only online viewing, but increasingly of broadcast in general. It's well documented that live programming is key to keeping linear broadcast's tradition of 'everyone watching at once' which has been diluted – for both pros and cons – by non-linear viewing in recent years.
This panel, as part of IBC's Content Everywhere, looks at the drivers behind live streaming, how it's evolving and its future. Bringing together ultra-low-latency platform nanocosmos with managed service provider M2A Media and video player specialists Visual On, Editor of The Broadcast Knowledge, Russell Trafford-Jones starts the conversation asking what gamification is and how this plays in to live streaming.
nanocosmos's Oliver Lietz explains how gamification is an increasing trend in terms of not only monetising existing content but is a genre in and of itself providing content which is either entirely a game or has a significant interactive element. With such services, it's clear that latency needs to be almost zero so his company's ability to deliver one-second latency is why he has experience in these projects.
We hear also from VisualOn's Michael Jones who explains the low-latency service they were involved in delivering. Here, low-latency CMAF was used in conjunction with local synced-screen technology to ensure that not only was latency low, but second screen devices were not showing video any earlier/later than the main screen. The panel then discussed the importance of latency compared to synchronised viewing and where ultra-low latency was unnecessary.
Valentijn Siebrands from M2A talks about the ability to use live streaming and production in the cloud to deliver lower-cost sports events but also deliver new types of programming. Valentijn then takes us into the topic of analytics, underlining the importance of streaming analytics which reveal the health of your platform/infrastructure as much as the analytics which are most usually talked about; those which tell you the quality of experience your viewers are having and their activities on your app.
The talk concludes with a look to the future, talking about the key evolving technologies of the moment and how they will help us move forward between now and IBC's Content Everywhere Hub in 2021.
Speakers