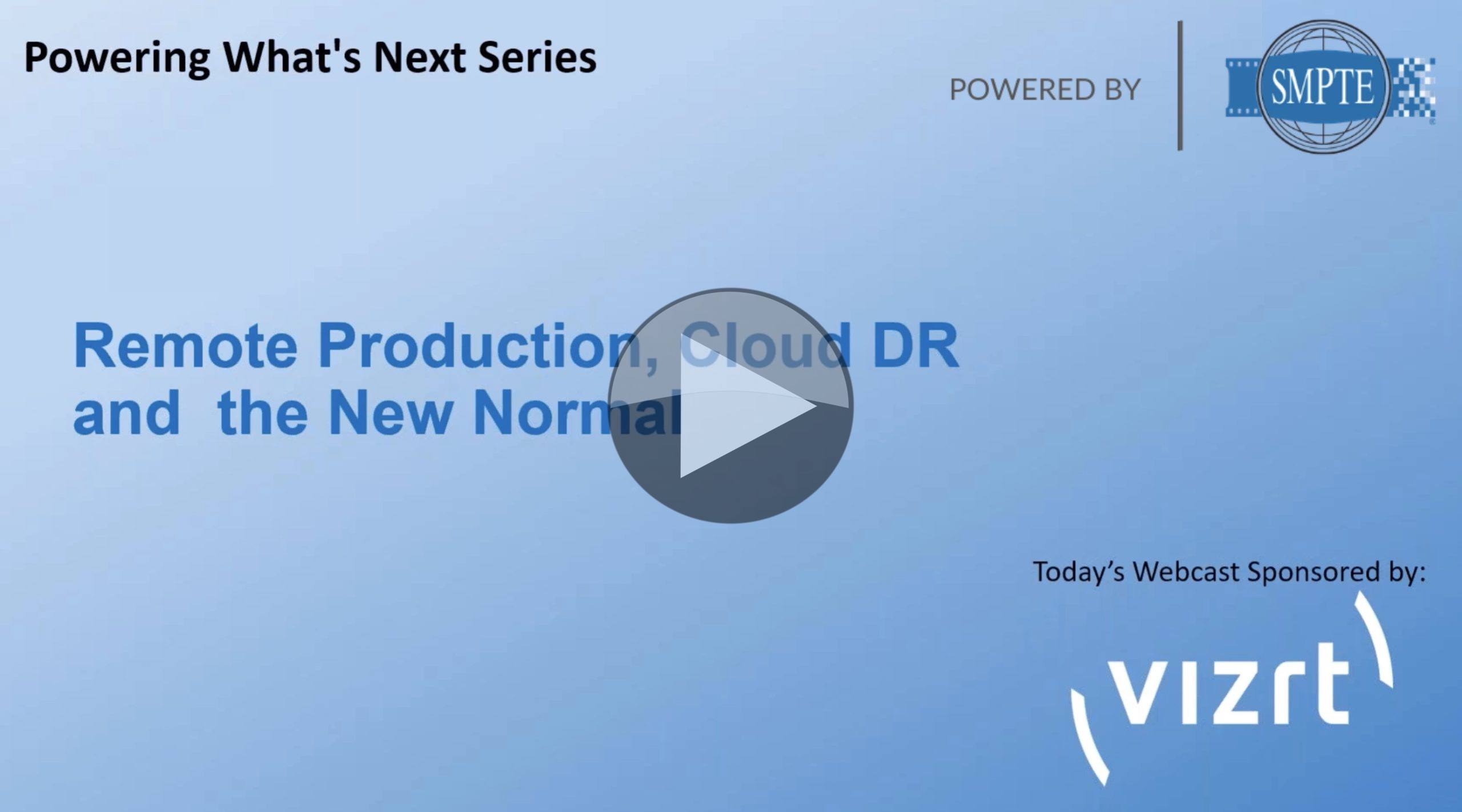 How does NDI fit into the recent refocussing of interest in working remotely, operating broadcast workflows remotely and moving workflows into the cloud? Whilst SRT and RIST have ignited imaginations over how to reliably ingest content into the cloud, an MPEG AVC/HEVC workflow doesn't make sense due to the latencies. NDI is a technology with light compression with latencies low enough to make cloud workflows feel almost immediate.
Vizrt's Ted Spruill and Jorge Dighero join moderator Russell Trafford-Jones to explore how the challenges the pandemic have thrown up and the practical ways in which NDI can meet many of the needs of cloud workflows. We saw in the talk Where can SMPTE ST 2110 and NDI co-exist? how NDI is a tool to get things done, just like ST 2110 and that both have their place in a broadcast facility. This video takes that as read looks at the practical abilities of NDI both in and out of the cloud.
Taking the of a demo and then extensive Q&A, this talk covers latency, running NDI in the cloud, networking considerations such as layer 2 and layer 3 networks, ease of discovery and routing, contribution into the cloud, use of SRT and RIST, comparison with JPEG XS, speed of deployment and much more!.
Click to watch this no-registration, free webast at SMPTE
Speakers
Jorge Dighero
Senior Solutions Architect,
Vizrt
Ted Spruill
Sales Manager-US Group Stations,
Vizrt
Moderator:Russell Trafford-Jones
Editor, TheBroadcastKnowledge.com
Director of Education, Emerging Technologies, SMPTE
Manager, Support & Services, Techex