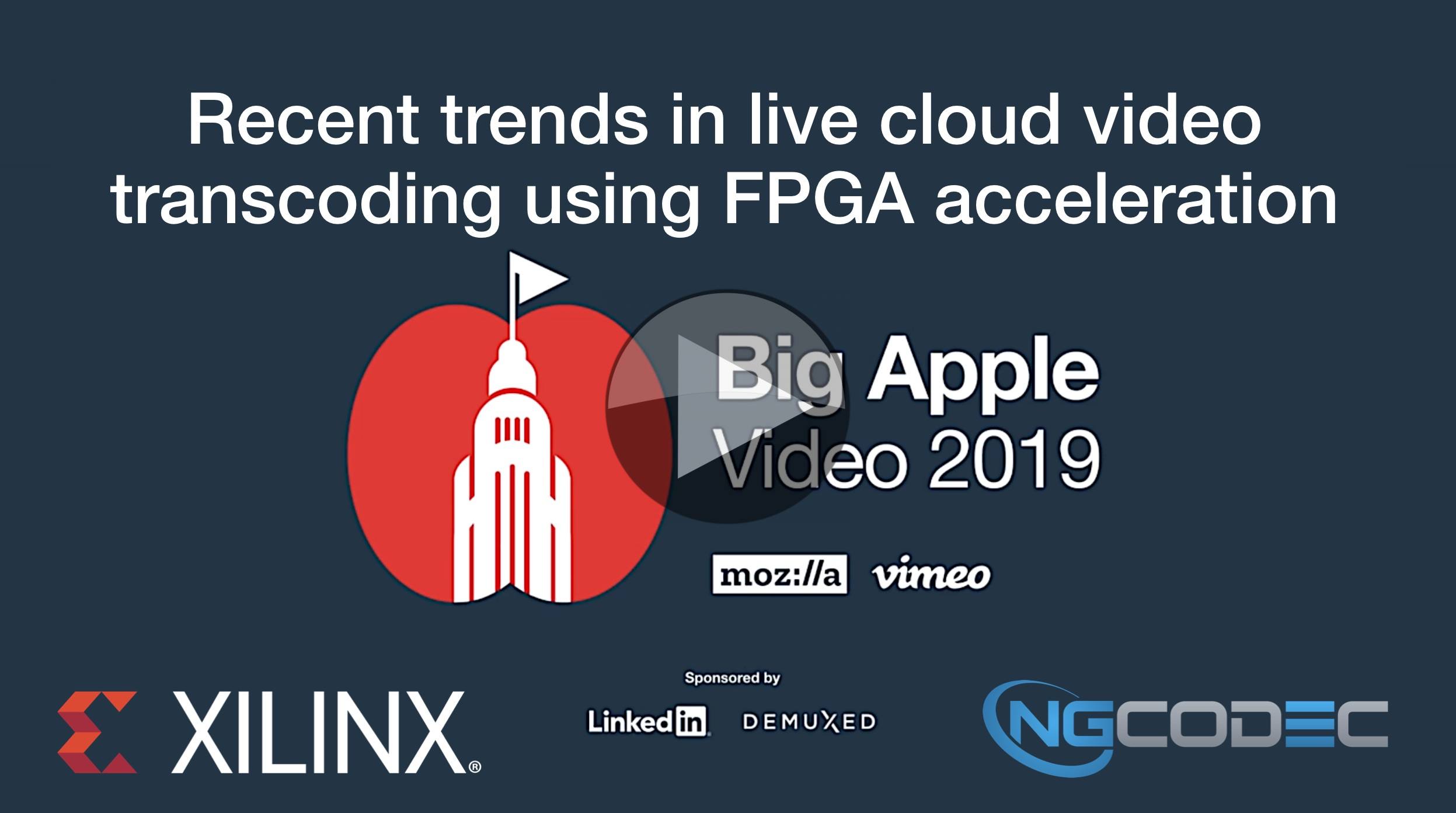 FPGAs are flexible, reprogrammable chips which can do certain tasks faster than CPUs, for example, video encoding and other data-intensive tasks. Once the domain of expensive hardware broadcast appliances, FPGAs are now available in the cloud allowing for cheaper, more flexible encoding.
In fact, according to NGCodec founder Oliver Gunasekara, video transcoding makes up a large percentage of cloud work loads and this increasing year on year. The demand for more video and the demand for more efficiently-compressed video both push up the encoding requirements. HEVC and AV1 both need much more encoding power than AVC, but the reduced bitrate can be worth it as long as the transcoding is quick enough and the right cost.
Oliver looks at the likely future adoption of new codecs is likely to playout which will directly feed into the quality of experience: start-up time, visual quality, buffering are all helped by reduced bitrate requirements.
It's worth looking at the differences and benefits of CPUs, FPGAs and ASICs. The talk examines the CPU-time needed to encode HEVC showing the difficulty in getting real-time frame rates and the downsides of software encoding. It may not be a surprise that NGCodec was acquired by FPGA manufacturer Xilinx earlier in 2019. Oliver shows us the roadmap, as of June 2019, of the codecs, VQ iterations and encoding densities planned.
The talk finishes with a variety of questions like the applicability of Machine Learning on encoding such as scene detection and upscaling algorithms, the applicability of C++ to Verilog conversion, the need for a CPU for supporting tasks.
Speakers
| | |
| --- | --- |
| | Oliver Gunasekara |