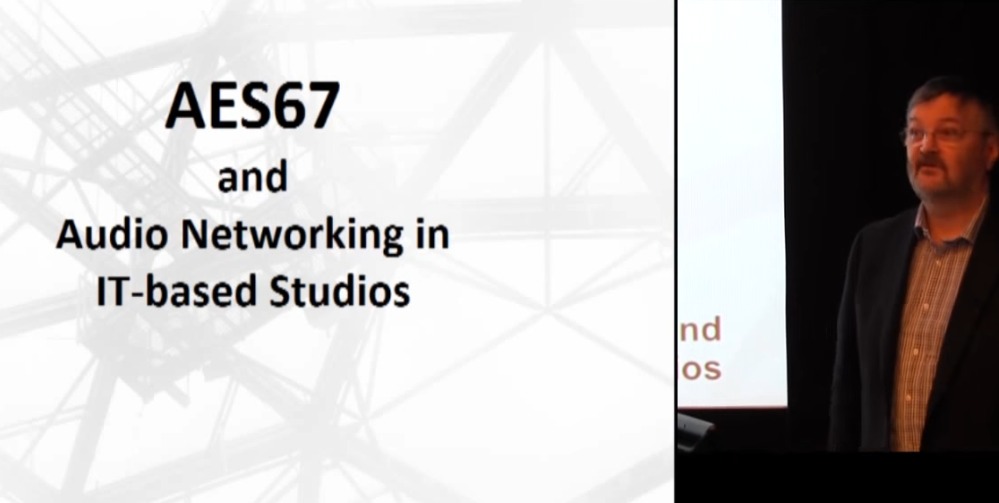 On-demand Talk: 69 Minutes
Mark Yonge, AES Standards Manager, takes us on the journey of how AES67 came into being. This talk from 2015, builds on the clear indications that IP was the way forward up the technologies underpinning the standard and the implications for us on the new ways of working.
In a recorded talk at an AES UK Section meeting, Mark talks about delays, PTP, multichannel audio and much more.