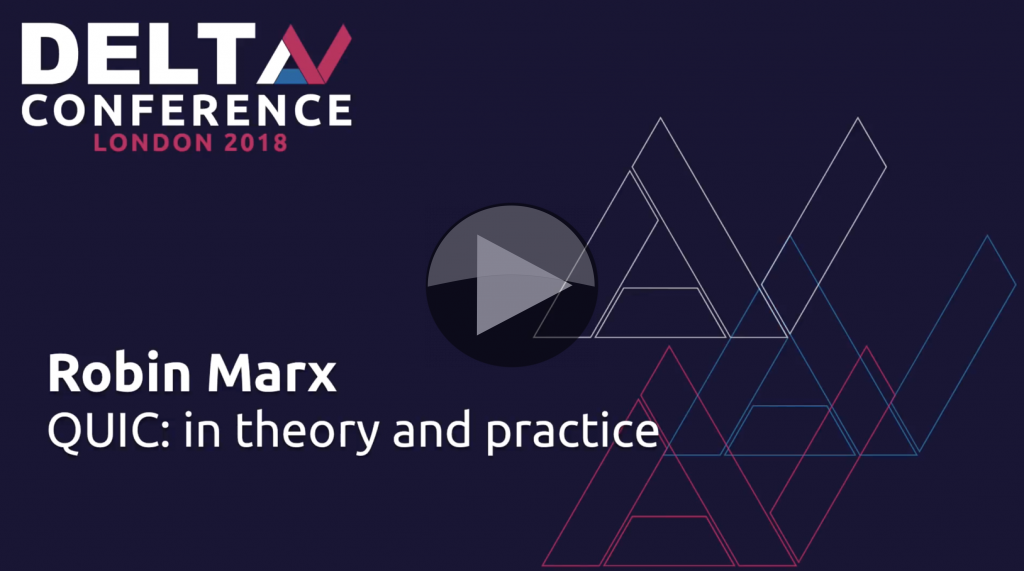 Most online video streaming uses HTTP to deliver the video to the player in the same way web pages are delivered to the browser. So QUIC – a replacement for HTTP – will affect us professionally and personally.
This video explains how HTTP works and takes us on the journey to seeing why QUIC (which should eventually be called HTTP/3) speeds up the process of requesting and delivering files. Simply put there are ways to reduce the number of times messages have to be passed between the player and the server which reduces overall overhead. But one big win is its move away from TCP to UDP.
Robin Marx delivers these explanations by reference to superheroes and has very clear diagrams leading to this low-level topic being pleasantly accessible and interesting.
There are plenty of examples which show easy-to-see gains website speed using QUIC over both HTTP and HTTP/2 but QUIC's worth in the realm of live streaming is not yet clear. There are studies showing it makes streaming worse, but also ones showing it helps. Video players have a lot of logic in them and are the result of much analysis, so it wouldn't surprise me at all to see the state of the art move forward, for players to optimise for QUIC delivery and then all tests to show an improvement with QUIC streaming.
QUIC is coming, one way or another, so find out more.
Watch now!
Speaker
Robin Marx
Web Performance Researcher,
Hasslet University