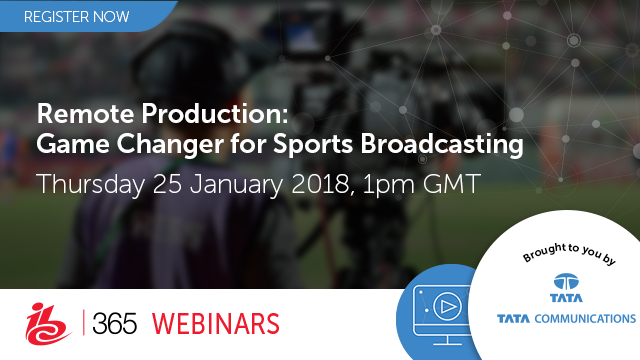 Webinar: 25 Jan 2018, 13:00 GMT
This IBC365 webinar explores how broadcasters and production companies are overcoming technical and operational challenges benefit from remote production and how it is changing the way sports broadcasters operate.
Tata Comms CTO Jeremy Dijardin explains how remote production helps broadcasters economically generate a high volume of sports content, improving productivity and efficiency by leveraging telecoms infrastructure.
Dhaval Ponda from Tata Comms and Jos Liemer from VISTA Worldlink discuss how broadcasters can now go about producing feeds remotely at a central location only a handful of camera crew have to travel while the technical director, commentator and other key crew members can finalise production at a central location avoiding 30-40 people traveling to each location with kit to produce the programme.
Speakers:
Jeremy Dujardin, CTO, Media Services, Tata Communications
Dhaval Ponda, Global Sales Head, Media Services, Tata Communications
Josh Liemer, VP Creative Services, VISTA Worldlink