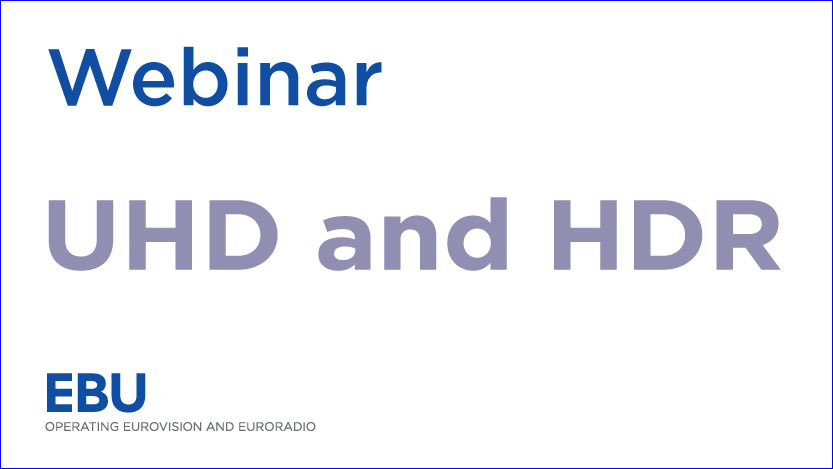 Today at 14:00 GMT! 8th March
This Webinar covers Ultra-High Definition (UHD) Television and related technologies such as Higher Dynamic Range (HDR), Higher Frame Rates (HFR) and Next Generation Audio (NGA) in distribution.
What is the impact of Higher Frame Rates? What about Higher Dynamic Range? The German Institut für Rundfunktechnik (IRT) was involved in various subjective tests for HDR and HFR, and the IRT's Dagmar Driesnack will cover those findings in her presentation.
Both features are also included in the latest DVB (Digital Video Broadcasting) receiver specification. Virginie Drugeon will present on DVB's updated audio-visual coding specification, TS 101 154, which adds support for HDR, HFR and Next-Gen Audio.
Webinar Agenda
Introduction
UHD Features and Tests – Dagmar Driesnack
Q&A
UHD in DVB Distribution Standards – Virginie Drugeon
Q&A
What is next? – Interactive session with Dagmar Driesnack and Virginie Drugeon
Presenters
Dagmar Driesnack, IRT, EBU Strategic Programme for Video Systems Co-Chair
Virginie Drugeon, Panasonic, DVB TM-AVC Working Group Chair