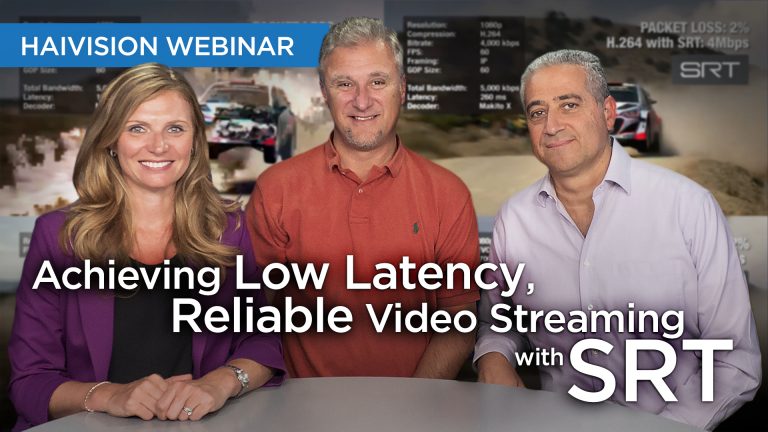 An introduction to SRT, a new protocol for reliable low-latency live streaming over the internet. Developed collaboratively, SRT is an open source video transport protocol that enables the delivery of high-quality and secure video delivery.
In this recorded webinar, the speakers discuss:
The SRT Alliance:
Since its launch at NAB, the SRT Alliance has made significant progress towards standardizing SRT as the de facto video streaming standard. Learn about its current status, its latest developments and upcoming events.
Benefits of open source SRT:
Learn more about the SRT protocol and the Github community.
Joining SRT Alliance:
Learn how you can get on board and improve your live video streaming workflows by joining the SRT Alliance and by using open source SRT in your video video workflows with the support of the Github community.