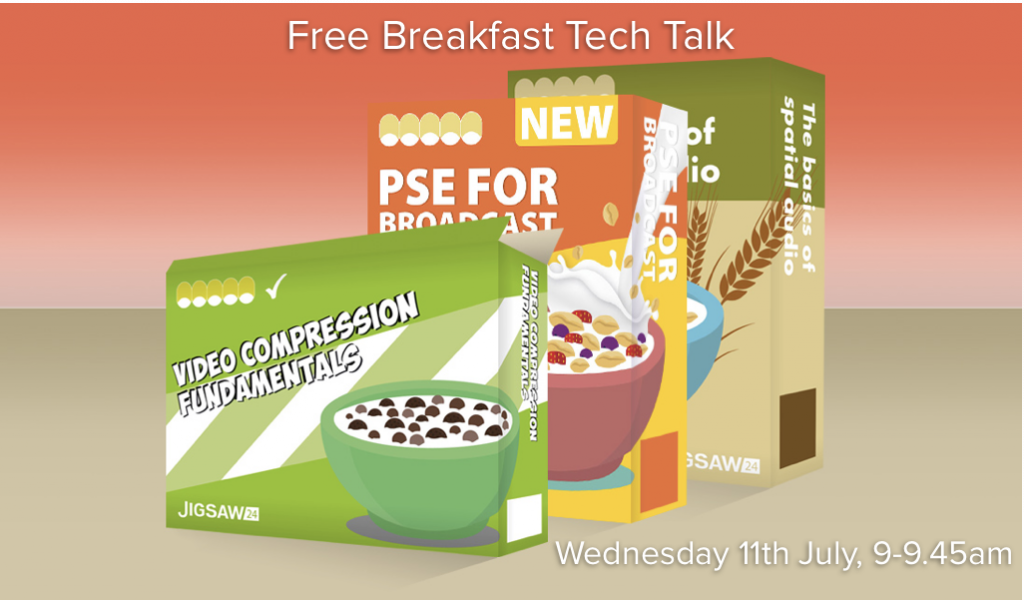 11th July 2018, 09:00 BST
Location: Jigsaw24, 8 Golden Square, Soho, London, W1F 9HY
The Tech Breakfast at Jigsaw24 continue this time with a look at video compression fundamentals. Codecs are a vital part of the industry and almost part of day to day life, so the experts from root6, Phil Crawley and Matt Ward, will help you get a grasp of the basics and understand what's happening with today's codecs, be that HEVC, AV1 or trusty MPEG4. All this, plus a pastry and a drink!
Sound good? Then register now!