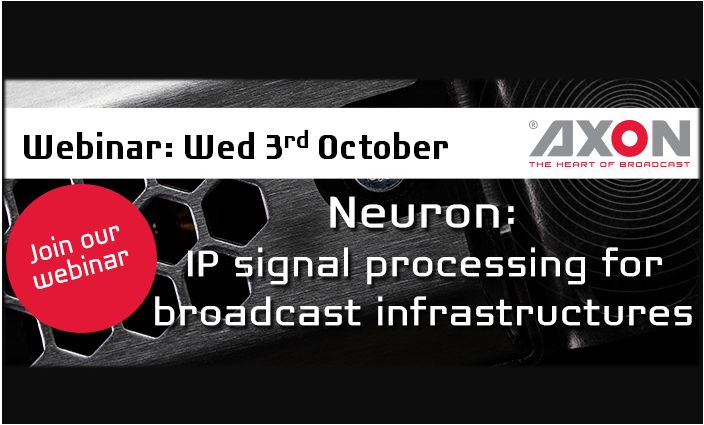 Date: Wednesday October 3rd, 08:00 BST and 16:00 BST
At IBC, Axon introduced, to much fanfare, "the world's first Network Attached Processor" and announced two customers to boot. But what is a Network Attached Processor? Why will this solve signal processing needs of IP and hybrid-IP environments?
Peter Schut, CTO of Axon, will explain and answer questions in two sessions, am and pm.