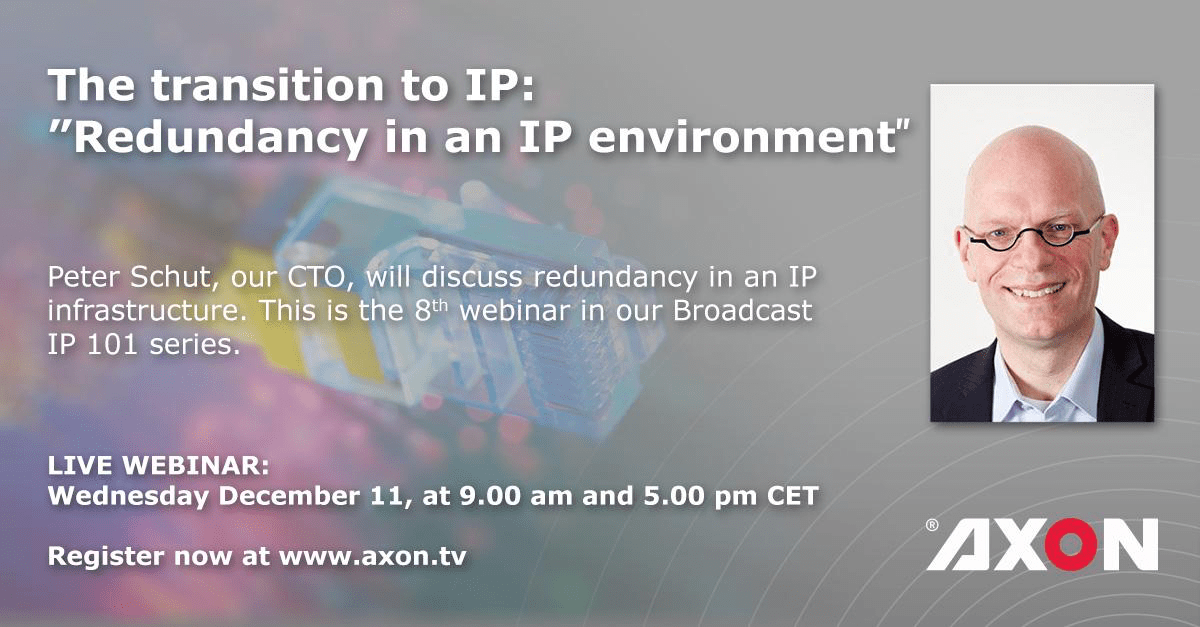 Date: Tomorrow, Wednesday December 11th, 9am CET and 5pm CET.
Axon's series of webinars looking stepping through broadcasting in IP from the very beginnings has been working up through the topics and now comes to managing redundancy within an IP architecture.
Led by Peter Schut, CTO of Axon, he looks at SMPTE ST 2022-7 which is the standard method of seamless switching allowing redundancy in the paths and the streams. But, of course, there are many other ways of creating redundant IP systems including managing redundancy at the network level as well as the device level.
This webinar happens at two times. Once in the morning for europe and once in the afternoon.
Register now and choose your session!
Speaker
Peter Schut
CTO,
Axon